With last year's champion Winnipeg Ice headed to the United States to become the Wenatchee Wild, the WHL's Eastern Conference will crown a new champion during the 2023-24 season. With that in mind, here's a quick look at the 11 teams competing for the Conference title now that the regular season is officially underway:
East Division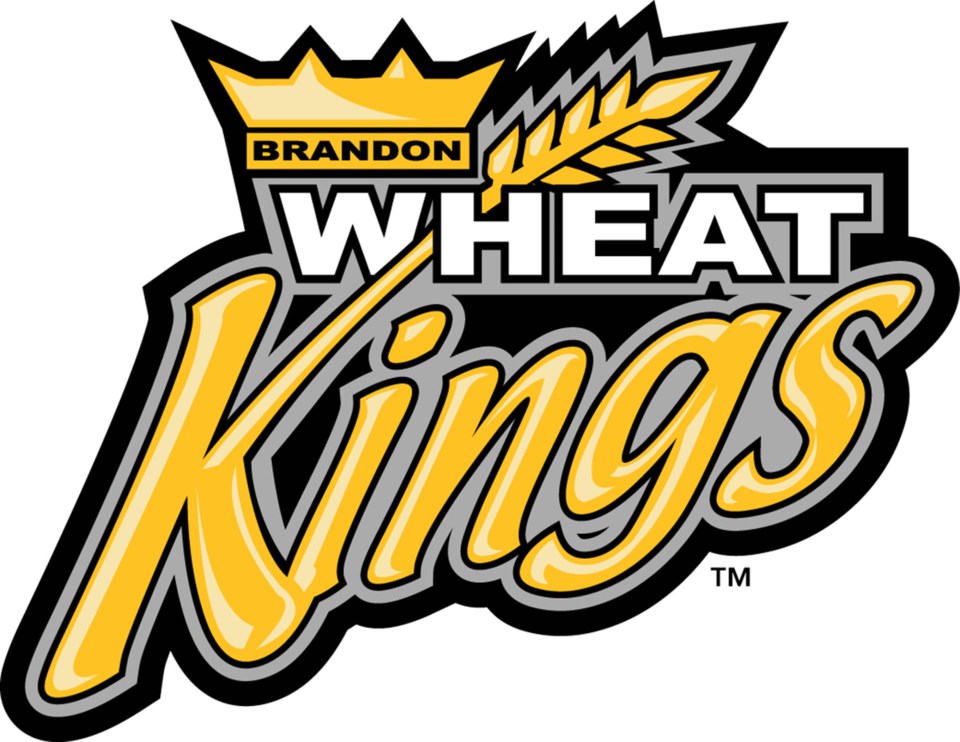 Brandon Wheat Kings
Last season: 26-33-8-1, fifth in division, 10th in conference, missed playoffs
General manager: Marty Murray (second season).
Head coach: Marty Murray (second season).
Assistant coaches: Mark Derlago (fifth season), Del Pedrick (second season).
Key losses: Best friends Nolan Ritchie and Calder Anderson, a pair of Brandonites, graduated and are playing pro in Italy together … Belarusian F Zakhar Polshakov was released because he would have tied up an import spot and an overage spot … Tough guy F Matt Henry, 19, retired to join the workforce … D Logen Hammett was traded to Vancouver prior to his overage season.
The imports: Russian D Andrei Maliavan (he's spelling his name differently this season), and Czech F Dominik Petr.
Key returnees: Detroit first-rounder Nate Danielson, if he returns to Brandon, will almost certainly serve as captain and lead the team in scoring if he stays healthy … G Carson Bjarnason was grabbed by Philadelphia in the NHL draft and if he plays to his potential, could be one of the top netminders in the WHL at 18 … Overage F Brett Hyland suffered a knee injury last March, missed the end of the season, underwent surgery and was drafted by Washington anyway. His work ethic can be contagious to his mates.
New faces: F Joby Baumuller, a 2022 first-round pick, played 11 games with the team last season and the stocky youngster with the big shot fit in, scoring twice and adding an assist … Petr has shown plenty of offensive flashes, scoring an OT winner against Regina in the pre-season … Big F Carter Klippenstein was annoying his teammates in camp with his gritty play. It's hard to imagine that changing when the season starts.
Noteworthy: Brandon had a pair of WHL veteran free agents make the team in F Hayden Wheddon, a former Edmonton Oil King, and D Tre Fouquette, a former Prince Albert Raider. The last free agent to make a significant impact in Brandon was Gunnar Wegleitner in 2017-18.
Did you know? Danielson was Brandon's 23rd first-round NHL pick, and first since Braden Schneider and Ridly Greig were taken in 2020. In 1979, Brandon had an incredible four first-round picks, Laurie Boschman, Brian Propp, Brad McCrimmon and Ray Allison.
Prognosis: It would be a massive disappointment in Brandon if they don't make the playoffs, which they missed last season for the fourth time in the last 31 years. While they don't appear to be a team of destiny, they should be in the hunt for a spot in the middle of the conference standings.
— Perry Bergson/The Brandon Sun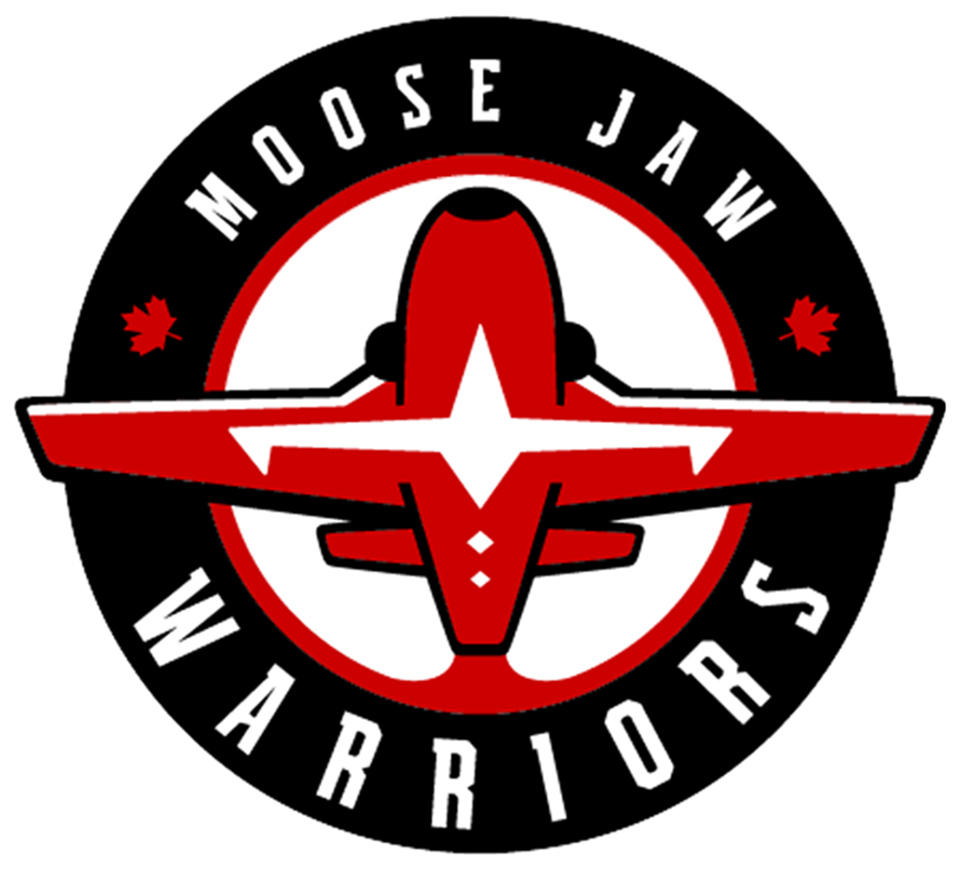 Moose Jaw Warriors
Last season: 41-24-0-3, third in division, fourth in Eastern Conference, lost in six games in Conference semifinal to eventual Eastern champion Winnipeg ICE
Head coach: Mark O'Leary (fourth season)
Assistant coaches: Scott King (associate coach, fourth season), Curtis Pereverzoff (assistant coach, second season)
Key losses: Overage forward Ryder Korczak 48GP, 28G, 41A) was returned to team in November and was a key leader… goaltender Connor Ungar (2.58 GAA, .925 sav) was stellar in goal and among the league leaders most of the season… overage defenceman Logan Dowhaniuk (6G, 22A) played on the top defence pairing.
The 20-year-olds: LW Eric Alarie, C Atley Calvert, D Lucas Brenton, D Max Wanner, F Martin Rysavy… Wanner is signed and expected to end up in Edmonton's system, Rysavy is unsigned by Columbus but likely to play in Europe. Calvert and Brenton recently returned from NHL camps and are unsigned free agents.
The Imports: Slovak forward Andrej Tomasec, 17, and Czech forward Patrik Kral, 17. Czech Rysavy could return if assigned by Columbus.
Key returnees: Calvert (40G, 33A), Brenton (2G, 13A), Alarie (19G, 27A), 19-year-old C Jagger Firkus (40G, 48A), 19-year-old D Denton Mateychuk (8G, 57 A), 18-year-old C Brayden Yager (28G, 50A), G Jackson Unger (15-16-0-0, 4.19 GAA, .867 SP)... Firkus (Seattle) and Mateychuk (Columbus) are NHL Draft picks, Yager (Pittsburgh) was selected in the first round in 2023.
New Faces: 18-year-old F Ethan Semeniuk joins the Warriors after spending last season with the Vancouver Giants… D Connor Schmidt is the Warriors first-round pick in 2022… Pavel McKenzie impressed in camp as an invitee after playing last season with SJHL Yorkton.
Watch for: Firkus, Yager and Calvert to have monster seasons should they all return from NHL camps. All three looked outstanding in the pre-season and seem primed to push the 100-point mark… Mateychuk to continue his status as one of the league's premier puck-moving defencemen.
Noteworthy: Calvert set a team record for most goals by a Moose Jaw-born Warrior last season, and younger brother Rowan is entering his second full season with the Saskatoon Blades… Yager has won multiple league awards, including the James Piggott Trophy as the WHL rookie of the year in 2021-22 and the Brad Hornung Trophy as the WHL's Most Sportsmanlike Player last season.
Did you know: The Warriors are completely built from within, with only Semeniuk a member of the team via trade. The remainder of the roster is all draft picks and free-agent signings.
Prognosis: As much as any team in the league, the Warriors are dependent on what happens with their NHL prospects. With six players -- captain Mateychuk, Yager, Firkus, Wanner, Calvert (Pittsburgh) and Brenton (Chicago) -- all in NHL camps as of this writing, the team could look very different depending on those decisions. Should most return and the 20-year-old situation work out well, look for the Warriors to be among the half-dozen or so teams in serious contention this season. Otherwise, a middle-of-the-pack finish.
Randy Palmer / Moose Jaw Express / moosejawtoday.com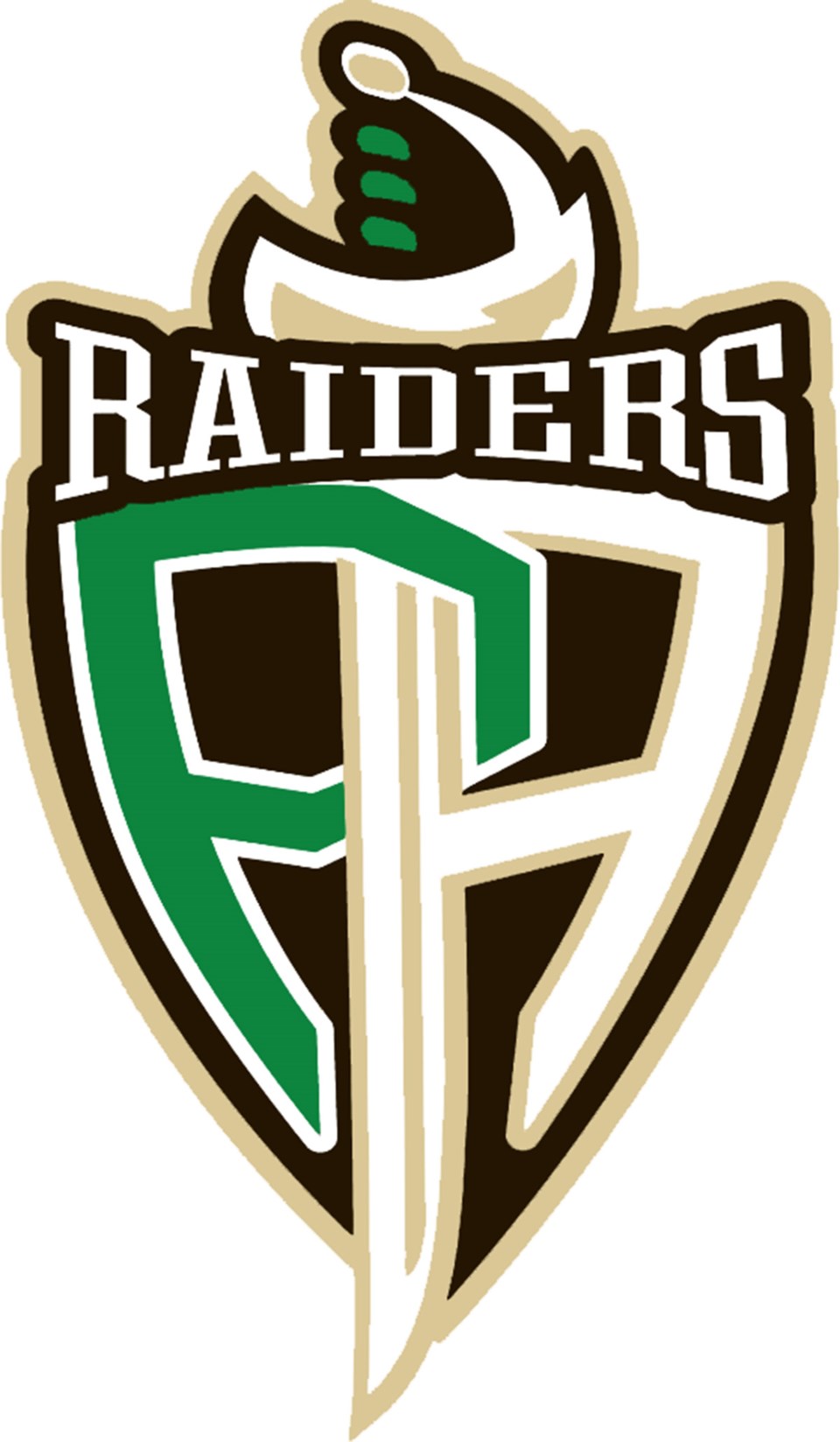 Prince Albert Raiders
Last season: 28-37-3-0, sixth in division, 11th in conference, missed playoffs
General manager: Curtis Hunt
Head coach: Jeff Truitt (second season)
Assistant coaches: Ryan McDonald (third season), Keaton Ellerby (second season)
Key losses: Prince Albert loses three of their top five scorers from a year ago as D Landon Kosior (17g, 46a), F Evan Herman (18g, 20a) and F Keaton Sorensen (25g, 28a) have all graduated from the WHL. Goaltender Tikhon Chaika inked a deal in his native Belarus and will not return to the Raider crease.
The imports: 2004-born Polish F Krzyzstof Macias and 2006-born Czech F Matej Kubiesa will be both look to make an impact in North America after being selected in the 2023 CHL Import Draft. Macias projects to be a big, physical power forward while Kubiesa projects to be a speedy, skill-based player.
Key returnees: Reigning WHL Rookie of the Year F Ryder Ritchie will look to improve on his 55-point (20g, 35a) campaign from a year ago… Overage F Sloan Stanick led the Raiders with 64 points (31g, 33a) last season… D Terrell Goldsmith was selected in the fourth round of the 2023 NHL Entry Draft by the Arizona Coyotes… D Eric Johnston, a key piece in the Kaiden Guhle deal from a couple years ago will look to be a big player on Prince Albert's blue line.
New faces: Overage netminder Chase Coward was acquired in an offseason deal with the Red Deer Rebels. He appeared in only four regular season games a year ago after undergoing surgery for a congenital hip defect.
Watch for: F Aiden Oiring posted 23 points (7g, 16a) in 31 games in Prince Albert after being acquired in a trade with the Winnipeg ICE in exchange for F Carson Latimer. Expect him to provide plenty of helpers if he plays alongside Ryder Ritchie and Sloan Stanick, like he did towards the tail end of last season.
Noteworthy: The Raiders were better on the road last season than at home. The club complied a 13-20-1 record at the Art Hauser Centre, while going 15-17-2 away from Prince Albert.
Did you know?: Raider G Max Hildebrand is the son of Saskatoon Blades assistant GM Steve Hildebrand.
Prognosis: The Raiders are a young team and playoffs are the expectation in Hockeytown North. Expect Prince Albert to be competitive and in the playoff conversation all season long.
-Nathan Reiter/Prince Albert Daily Herald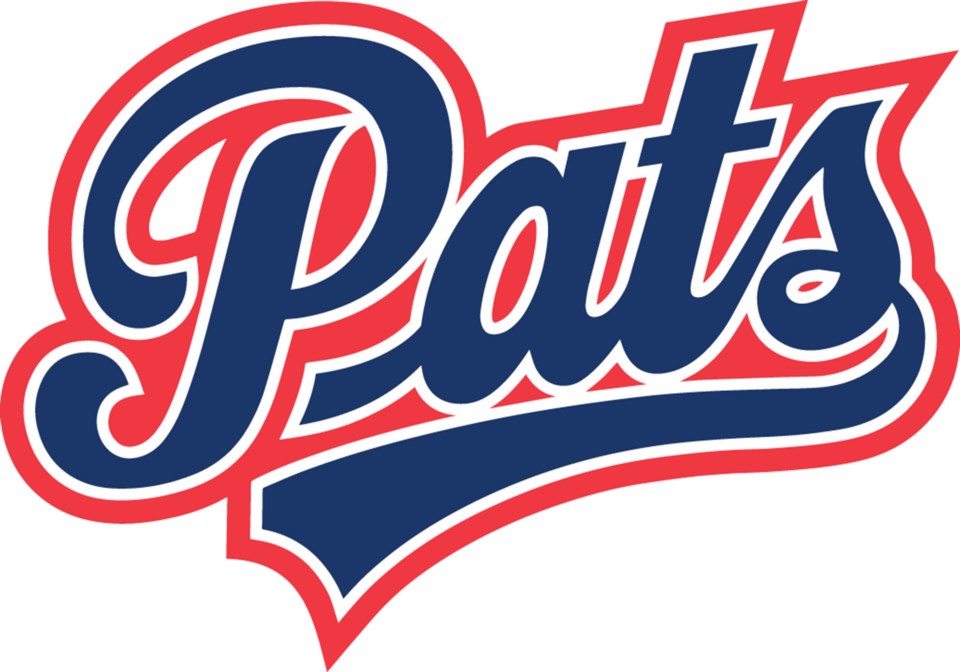 Regina Pats
Last season: 34-30-3-1, fourth in division, sixth in conference, lost to the Saskatoon Blades in seven games in the first round of the playoffs
GM: Alan Millar (first season, 12th in the WHL)
Head coach: Brad Herauf (first season as head coach, ninth with the club)
Assistant coaches: Ken Schneider (third season), Evan McFeeters (first), Daniel Wapple (goalies, second)
Key losses: C Connor Bedard, D Stanislav Svozil, (both turned pro); RW Riley Ginnell, D Tanner Brown, D Luke Bateman (all graduated); head coach/GM John Paddock (retired)
The 20-year-olds: D Parker Berge, F Zach Stringer, G Drew Sim (injured)
The imports: 18-year-old rookie G Ewan Huet … Import F Alexander Suzdalev is still property of the Pats, but he is currently with the Washington Capitals organization and could stick in the American Hockey League this season. If he doesn't return, the Pats have an open import spot.
Key returnees: F Tanner Howe, who scored 85 points last year to finish third on the team in scoring, will be Regina's top forward this year. Howe and F Borya Valis are the only two returning players from the team's top five scorers last year. Howe is also entering his NHL Draft year … Sim, last year's starting goalie, is dealing with a lower-body injury and is out indefinitely. Huet, a 2023 CHL Import Draft pick, and fellow 18-year-old Kelton Pyne could split duties in net.
New faces: Cole Temple, the fifth overall pick in the 2022 WHL Draft, should make the jump to the WHL this year after playing eight games last season … While the Pats will have a handful of other rookies make the team this year, the biggest change is in the hockey operations department with Millar as the new GM and Herauf behind the bench after serving as an assistant to Paddock for the last eight seasons.
Watch for: If Stringer can stay healthy, he could be a key forward for the Pats this season. Stringer played just 31 game last year and 27 the year prior.
Noteworthy: Regina will need to add an import and possibly a 20-year-old depending on if Suzdalev stays pro and how Sim recovers from his injury.
Did you know?: Regina made the playoffs last year for the first time since 2018.
Prognosis: After losing Bedard, Svozil and possibly Suzdalev, the Pats will need others to step up in the scoring department. It could be a long year for Regina with quite an inexperienced lineup, but Millar will try to put pieces in place to set up a winning team in the coming years.
Taylor Shire/Regina Leader-Post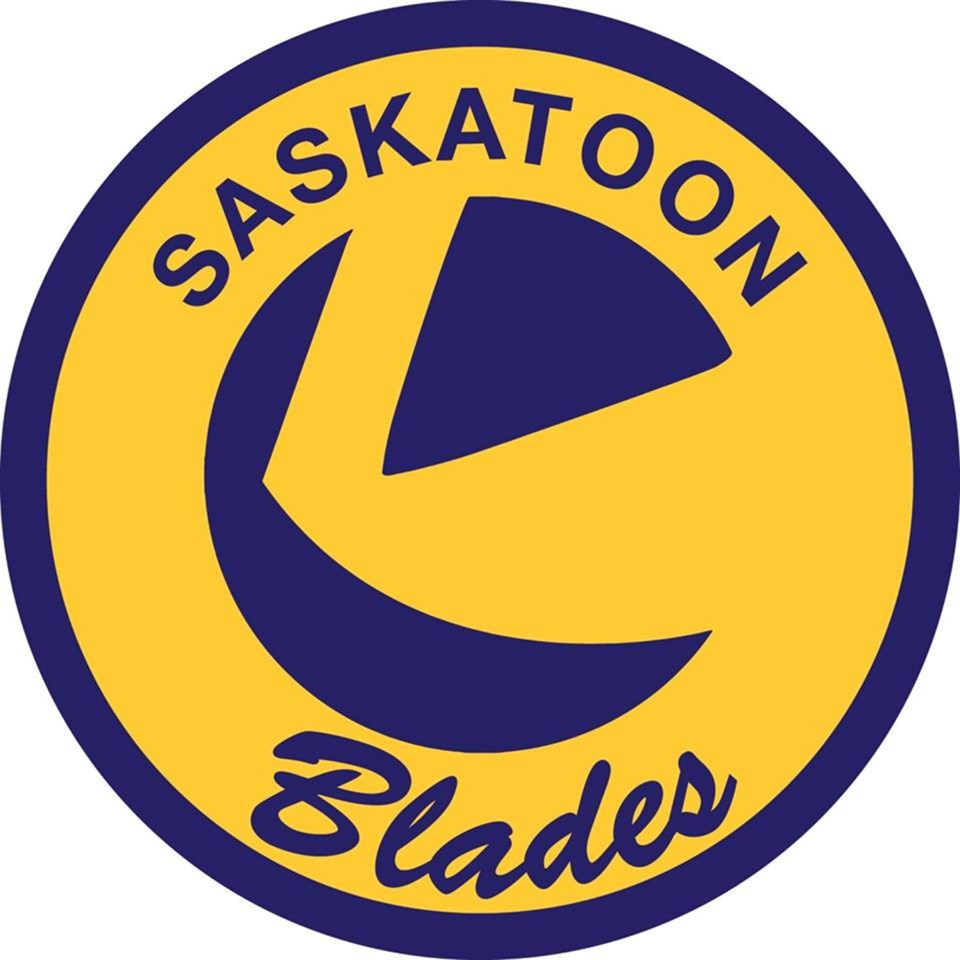 Saskatoon Blades
Last Season: 48-15-4-1, second in division, third in conference, defeated Regina (first round) and Red Deer (second round) in a pair of seven game series' before being swept in Eastern Conference Finals by Winnipeg
President and General Manager: Colin Priestner
Head coach: Brennan Sonne (third season) is the reigning WHL Coach of the Year
Assistant coach: Wacey Rabbit (second season)
Key losses: F Conner Roulette (24g, 38a, 62p), a Dallas Stars draft pick (fourth round, 111th overall in 2021) has been traded to Spokane … G Ethan Chadwick (23-9-1, 2.61 GAA, .899 sav, two shutouts) has been dealt to Everett … captain Aiden De La Gorgendiere (12g, 53a, 65p) led all Blades defenceman in scoring, but has graduated from the WHL … towering overage defenceman Blake Gustafson (2g, 17a, 19p) is also gone.
The Imports: Anaheim Ducks draftee F Egor Sidorov is back in the Bridge City after posting 40 goals and 76 points a year ago. D Samuel Barcik was taken in the 2023 Import Draft out of Slovakia
Key returnees: New minted captain F Trevor Wong led the team in points last season (27g, 59a, 86p … F Brandon Lisowsky (38g, 32a, 70p), G Austin Elliott (25-6-3, 2.20 GAA, .911 sav, two shutouts), D Tanner Molendyk (9g, 28a, 37p) and D Charlie Wright (8g, 32a, 40p) all return from last year's team who made a run to the Eastern Conference Finals
New Faces: G Evan Gardner takes over for the departed Ethan Chadwick. He posted a .933 save percentage and 2.61 Goals Against Average in 24 games last year for RINK Hockey Academy Kelowna's U18 team last year. F Zachary Moore will also break camp with the Blades after spending last year with the Saskatoon Contacts where he posted 54 points in 36 games.
Watch for: The Blades to rely heavily Nashville Predators first round pick (24th overall) Tanner Molendyk. The 18-year-old will need to fill the hole left by departing overage captain Aiden De La Gorgendiere. Molendyk is an excellent skater, and will likely play top-pairing minutes while also quarterbacking Saskatoon's powerplay.
Noteworthy: The Blades made it past the second round of the playoffs for the first time since 1994 last season.
Did you know?: F Misha Volotovskii speaks fluent Russian. Volotovskii lived in Russia until he was six, then moved to Canada with his parents and brother.
Prognosis: Saskatoon will be right in the thick of things again in the Eastern Conference. Don't be surprised if make another deep playoff run this spring.
-Nathan Reiter/Prince Albert Daily Herald.
Central Division
Calgary Hitmen
Last season: 31-29-5-3, third in Central Division, seventh in conference, lost in first round of playoffs to Red Deer
General manager: Vacant; Director of hockey operations: Garry Davidson (first season).
Head coach: Steve Hamilton (fifth season).
Assistant coaches: Trent Cassan (seventh season), Don MacGillivray (first season), Matt Stajan (third season), Theodore Zubot (goalies, third season).
Key losses: Calgary loses overage forwards Riley Fiddler-Schultz (31g, 44a) and Jacob Wright (10g, 20a) and overage goaltender Brayden Peters (19w, 2.84 GAA, .909 sav.)
The 20-year-olds: C Sean Tschigerl (27g, 39a), D Tyson Galloway (3g, 26a), D Keagan Slaney (5g, 8a).
The import: Russian LW Maxim Muranov, 19 (6g, 22a).
Key returnees: C Oliver Tulk, 18, will look to build on last year's break-out season (24g, 36a) … D Carter Yakemchuk, 17, heads into draft year with promise (19g, 28a) … D Grayden Siepmann, 19, joins Galloway and Slaney in core of veteran blue-line (9g, 34a) … LW Carter MacAdams, 19, is coming in off strong playoff and training camp success (7g, 20a in 52 games) … RW Carson Wetsch, 17, is billed as team's next star after last year's rookie season (10g, 11a in 45 games) and winning gold with Team Canada at 2023 Hlinka Gretzky Cup.
New faces: RW Chase Valliant (second round, 2021 WHL Prospects Draft), 17, played in all four playoff games last spring after appearing in 10 regular-season tilts … C Keets Fawcett, 17, scored two goals in three pre-season games after counting 39 points with the CSSHL's Edge School U-18 Mountaineers last year … C Brandon Gorzynski (first round, WHL U.S. Priority Draft) tallied 59 points with the Pittsburgh Elite 15U AAA Penguins last season … G Alex Garrett, 18, will back up veteran Ethan Buenaventura (12w, 3.51gaa, .890save%) after starring for the SMAAAHL's Saskatoon Blazers last season.
Watch for: Improved scoring across the board. Talk in camp is about the depth of the lineup, and they'll need it without bona fide superstars to make the next step in becoming a WHL contender.
Noteworthy: It's a new era of sorts in Calgary with a changing of the guard at the top after longtime GM Jeff Chynoweth and the club parted ways.
Did you know?: Four returning players — Tschigerl (Los Angeles Kings), Galloway (Calgary Flames), Tulk (Calgary Flames) and Grayden Siepmann (Boston Bruins) attended NHL rookie camps hoping to crack NHL rosters.
Prognosis: The Hitmen are expecting a jump up from the .500 mark into contention this year with plenty of experience among the 19-, 18- and 17-year-old talent.
Todd Saelhof/Calgary Sun, Calgary Herald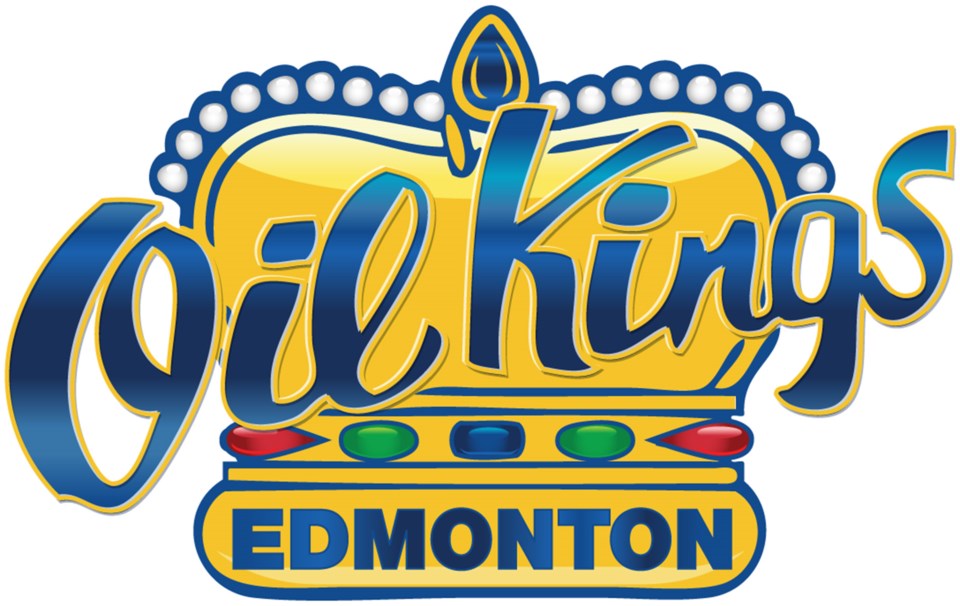 Edmonton Oil Kings
Last season: 10-54-4-0, sixth in division, 12th in conference, missed playoffs
General manager: Kirt Hill (sixth season)
Head coach: Luke Pierce (second season)
Assistant coach: Serge Lajoie
Key losses: F Loick Daigle, F Noah Boyko, F Luca Hauf.
The imports: D Vojtech Port (Czechia, 2005), F Adam Jecho (Czechia, 2006).
Key returnees: Something has either gone dreadfully wrong or incredibly right if a 16-year-old leads the team in scoring, and both were true with Gavin Hodnett. The young Winnipegger had 43 points as a rookie on a club that managed a league-low 131 goals as they rebounded from selling the farm to win the 2022 WHL championship.
New faces: Overage F Ty Nash, D Marc Lajoie, F Aiden Litke.
Noteworthy: Edmonton's strength may be on the blue-line, where the Europeans Jecho and Port will be joined by draft prospects Rhys Pederson and Ethan MacKenzie.
Did you know?: It's feast or famine in Edmonton. In the 16 seasons since they joined the league for the 2007-08 campaign, they've won three WHL championships and a Memorial Cup, lost in a final and a conference final, and missed the playoffs five times. In fact, they've won the Central Division seven times, and finished fourth, fifth or sixth every other year.
Prognosis: Edmonton still has some hills to climb on the road back to contention, but they should inch closer to the playoffs after finishing last in the league in 2022-23.
— Perry Bergson/The Brandon Sun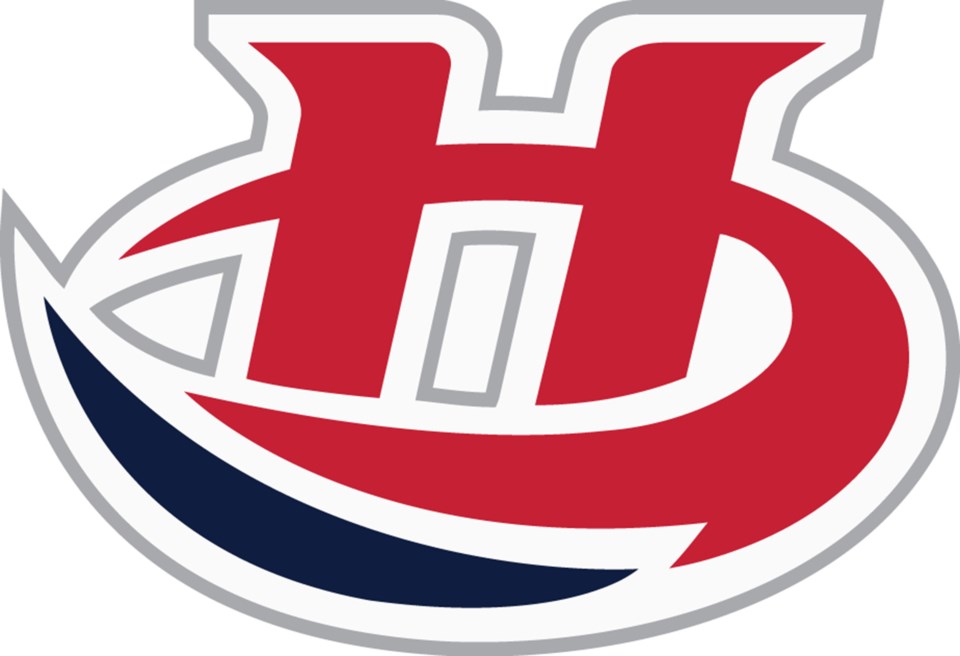 Lethbridge Hurricanes
Last season: 36-26-3-3, second in division, fifth place in the conference, lost in first round to Moose Jaw
General Manager: Peter Anholt (ninth year)
Head Coach: Bill Peters (first year)
Assistant coaches: Matt Anholt (sixth year), Ryan Aasman (second season)
Key Losses: Overagers Jett Jones (21g, 29a, 50p), goalie Bryan Thomson (13-8-1, 2.64 GAA, .919 sav, three shutouts) and leading scorer Cole Shepard (20g, 35a, 55p) have graduated … Tyson Laventure (22g, 26a, 48p) was dealt to Swift Current … defenceman Nolan Bentham (6g, 14, 20p) has decided not to play this year.
The Imports: Anton Astashevich (7g, 15a, 22p) last season.
Key returnees: Expect sophomore Miguel Marques (8g, 12a, 20p) to build on his strong rookie season… Starting goalie Harrison Meneghin will look to have a bounce back year after playing just 36 games last season…Logan Wormald will undoubtedly look to have a break out year after being passed over in the NHL draft.
New Faces: Forward Kooper Gizowski was acquired in a late offseason trade from the Spokane Chiefs.
Noteworthy: Blake Swetlikoff had a nice eight game point streak last season, capped off with a four assist night against Prince George on Jan. 13, 2023. Swetlikoff finished the season with 43 points, including 24 in 30 games after being acquired in a trade with Spokane.
Did you know?: Luke Cozens is the younger brother of Buffalo Sabres forward and former Canes captain and all-star Dylan Cozens.
Prognosis: The Hurricanes were swept in each of the last two seasons in the first round of the playoffs and are hoping to get over that hump this season under the guidance of new head coach Bill Peters. Expect them to be in a playoff spot in the Eastern Conference.
-Justin Seward, Lethbridge Herald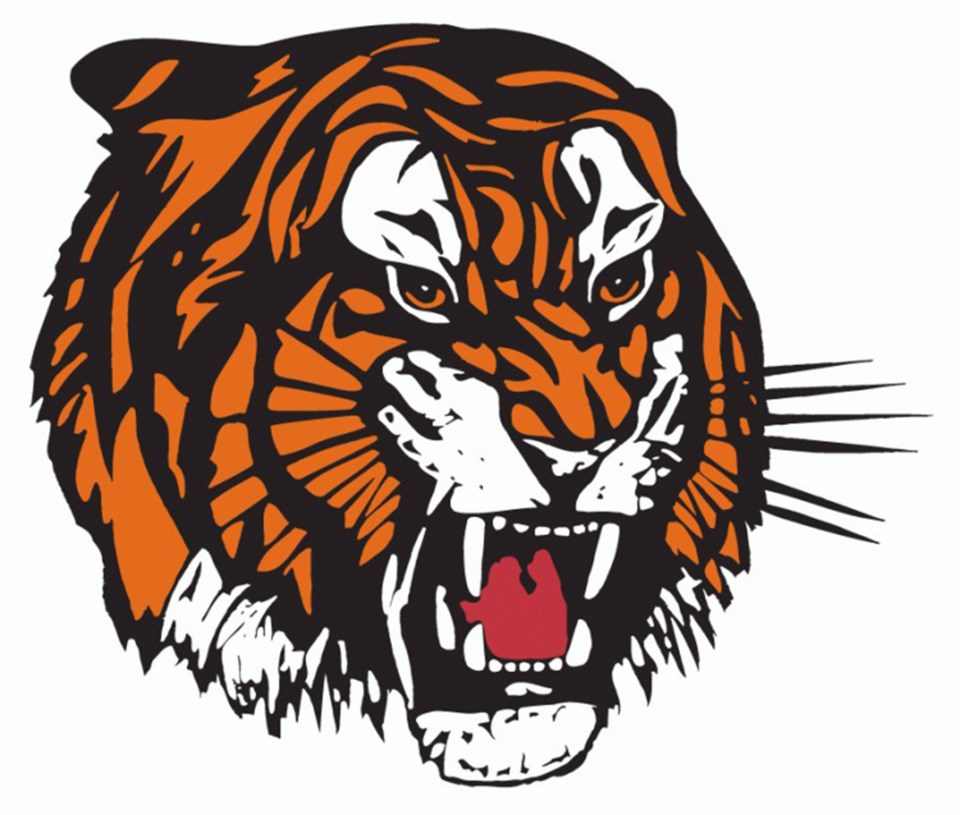 Medicine Hat Tigers
Last season: 30-29-8-1, fourth place in division, eighth place in the conference, lost in 4 games in first round against the Winnipeg Ice
GM/HC: Willie Desjardins (13th season)
Associate coach: Joe Frazer
Assistant coach: Josh Maser
Key Losses: The Tigers lose their top goalscorer in forward Brendan Lee (32g, 59p) and two impact parts of their lineup in forward Dallon Melin (16g, 41p) and defenceman Kurtis Smythe (2g, 13p) as they've all aged out of the WHL. Captain Owen MacNeil was released during preseason.
The Imports: Medicine Hat has three import players competing for two roster slots, with 2003-born defenceman Bogdans Hodass looking to play his third WHL season. Medicine Hat's two 2023 selections, Latvian defenceman Bruno Petrovics and Czechia forward Vasyl Spilka are both in the competition.
Key returnees: Rookie of the year nominee Cayden Lindstrom (19g, 42p) and Andrew Basha (20g, 56p) both look to build off their first season in the WHL and further cement themselves as projected first round picks in the 2024 NHL draft. Tigers 2022 first overall pick Gavin McKenna enters his first full season in the league after putting up four goals and 18 points in 16 AP games last season.
New Faces: The Tigers will see a rookie surge in their already young lineup, with 2007-born forwards Hayden Harsanyi, Kadon McCann and defenceman Matt Paranych all expected to carry the load.
Noteworthy: Tomas Mrsic registered nine goals and 23 points in his rookie season last year, finding his stride once he moved from the wing to his natural position at centre. The 2006-born product is looking to improve his draft stock and find his full potential this season. He'll do so starting the year alongside McKenna and 19-year-old Tyler MacKenzie.
Did you know?: McKenna will begin the 2023-24 WHL season as a 15-year-old, not turning 16 until Dec. 20.
Prognosis: The Tigers are a young team who look to build off their limited playoff experience last season. Expect Medicine Hat to be competitive and compete for the Central division lead.
James Tubb/Medicine Hat News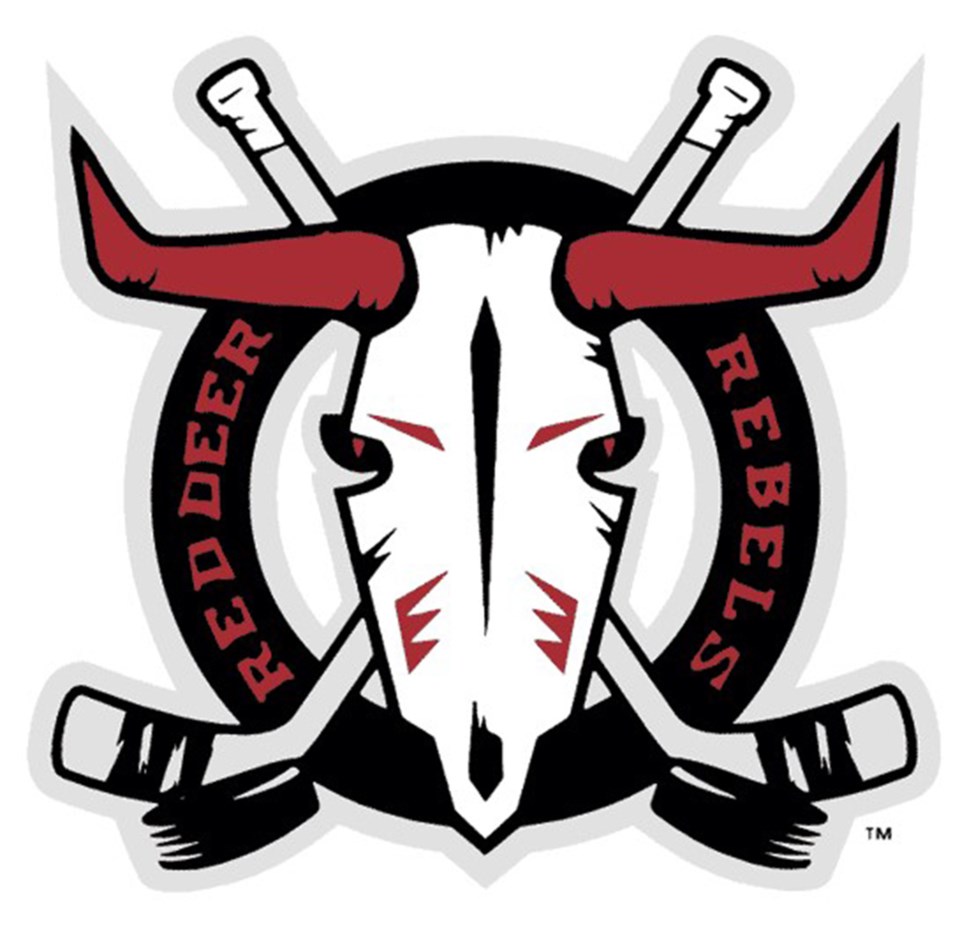 Red Deer Rebels
Last season: 43-19-3-3, first in the division, second in the conference, eliminated in second round of playoffs.
GM/owner/president: Brent Sutter
Head coach: Derrick Walser (1st season)
Associate coach: Mike Egener (third season)
Assistant coach: Clayton Beddoes (first season), Eric Lodge.
Key losses: Christoffer Sedoff, Finnish defenceman led all Rebels defencemen in scoring (59GP, 5G, 46A). Jace Isley, 21-year-old forward who reached the 30-goal mark last season. Ben King, 21, posted over 100 points in 2021-22 but was injured for most of last season. Captain Jayden Grubbe (64GP, 18G, 49A) signed with Edmonton Oilers but could potentially return.
The 20-year-olds: F Kai Uchacz (68GP, 50G, 35A), F Craig Armstrong (65GP, 11G, 23A), D Elias Carmichael (62GP, 6G, 23A), and Carson Latimer (53GP, 14G, 26A).
The imports: Frantisek Formanek, 19-year-old forward entering his third season with the Rebels and 17-year-old Samuel Drancak, who will be entering his rookie season in the WHL.
Key returnees: F Kai Uchacz, Jhett Larson, Ollie Josephson, Kalan Lind, Craig Armstrong, Dwayne Jean Jr., D Hunter Mayo, Matteo Fabrizi, Jace Weir, Mats Lindgren, G Kyle Kelsey, and Rhett Stoesser.
New faces: D Elias Carmichael acquired from the Kelowna Rockets, F Carson Latimer traded to the Rebels from the Wenatchee Wild, and F Samuel Drancak selected in the CHL Import draft.
Watch for: The Rebels to have plenty of depth scoring this season. Last year Red Deer had plenty of top end scoring from guys like Kai Uchacz but this time around players down the lineup should contribute.
Noteworthy: Red Deer's strength will be on their back end with six returning players in the defensive core.
Did you know?: Rebels 2023 first-round pick Beckett Hamilton's father Lee played five years in the WHL and his great uncle Bruce is the owner of the Kelowna Rockets.
The prognosis: Red Deer will have a balanced scoring attack with plenty of speed. Their deep lineup on defence will provide them stability in front of net and the Rebels will need both goaltenders Rhett Stoesser and Kyle Kelsey to be solid in net, especially in the postseason.
Ian Gustafson/Red Deer Advocate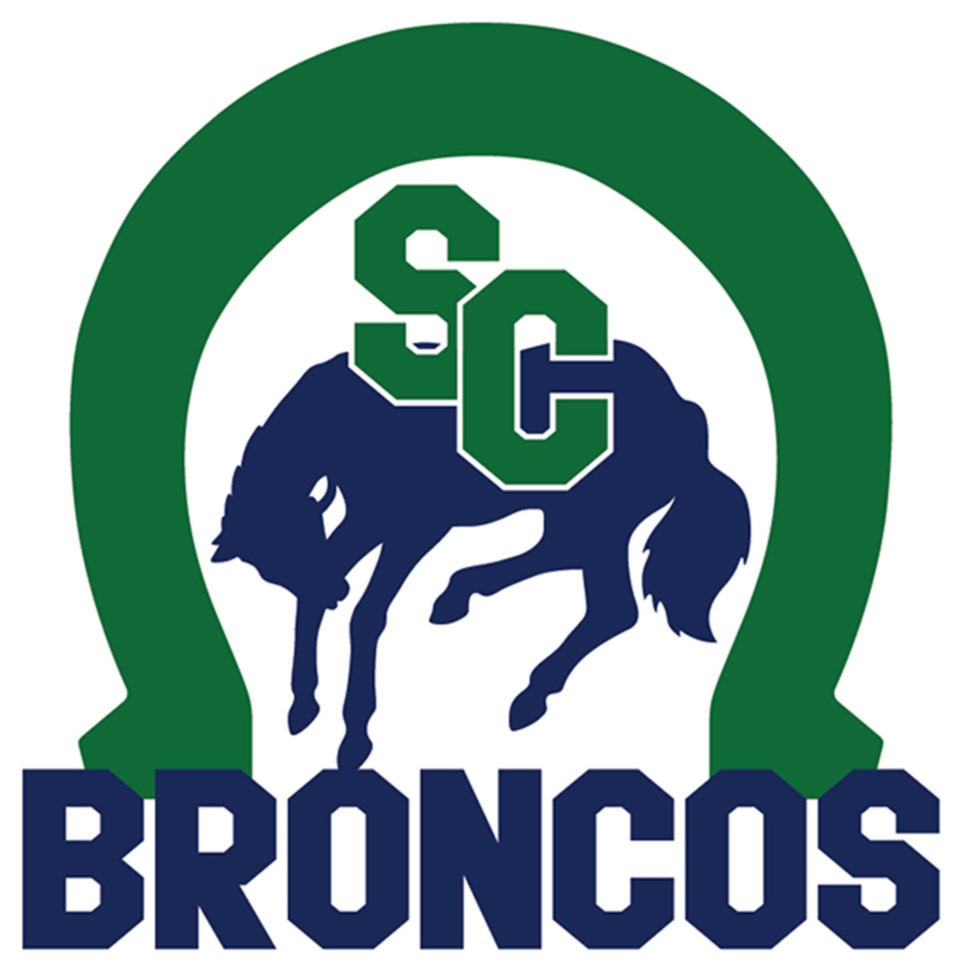 Swift Current Broncos
Last season: 31-33-1-3, fifth in Central Division, missed playoffs.
Head coach: Devan Praught (third season).
Assistants: Taras McEwen (first season), Regan Darby (second season).
Key losses: D Sam McGinley (9g, 37p, 61gm), F Josh Davies (20g, 34p, 62gm), F Drew Englot (7g, 24p, 68gm), D Mason Ward (4g, 14p, 59gm).
The 20-year-olds: F Caleb Wyrostok (24g, 40p, 52gm), F Braeden Lewis (6g, 21p, 68gm), F Tyson Laventure (22g, 48p, 62gm), D Ryan McCleary (13g, 31p, 66gm), D Adam McNutt (3g, 19p, 68gm).
The imports: D Tomas Zizka (2p, 32gm), F Peter Pavelec.
Key returnees: F Josh Filmon (47g, 75p, 64gm), D Owen Pickering (9g, 45p, 61gm), F Mathew Ward (26g, 74p, 68gm), F Connor Hvidston (21g, 65p, 59gm). Filmon and Pickering were both named to the Central Division First All-Star Team in 2022-23.
New faces: D Peyton Kettles played two games with the Broncos last season after being selected sixth overall in the 2022 WHL Prospects Draft. The 6'4'' Winnipeg product could play an important role on the Broncos blueline in his rookie season. McCleary and Laventure were acquired in summer trades to add experience and offensive production.
Noteworthy: The Broncos led the WHL with 319 shorthanded opportunities last season and finished 16th with a 76.2 percent penalty kill. Their power play finished 14th in the WHL at 20.9 percent.
Did you know?: Ryan McCleary's father, Trent is a former Swift Current Broncos captain and currently serves as the Chairman of the Board of Directors.
The prognosis: The Broncos are desperate to return to the playoffs for the first time since being crowned league champions in 2018. They have missed the playoffs by a single win in each of the past two seasons. The Broncos will need improved results on special teams as well as solid goaltending from veterans Reid Dyck and Joey Rocha to return to the post-season.
Steven Mah/Southwest Booster