Moose Jaw's newest training facility for young athletes is a little over a week away from starting its first classes.
And if Ryan Gottselig has his way, it won't be long before Moose Jaw's up-and-coming competitors are making a regular appearance at the local gym.
Gottselig Athletic Performance -- located in the Golden Ticket Sports Centre -- is currently taking registration for programs, with the first classes set to begin on Monday, Oct. 4.
It'll mark a return to fitness training for the former University of Saskatchewan Huskies standout and Saskatchewan Roughriders draft pick, who used to run Ignite Athletics' Moose Jaw facility until the pandemic hit.
A conversation with Golden Ticket owner Tanner Brightman led to Gottselig taking over the rear of the new building, joining the current basketball portion of the facility and Sowden Flanagan Baseball Training.
"Tanner mentioned that this space might be available, so it seemed like a perfect fit to get in here and add the training element for the kids," Gottselig said while working at GAP on Thursday afternoon. "Now we're just starting to build the schedule and as openings progress we're looking forward to getting busier and busier."
GAP is currently preparing to host a trio of strength and conditioning programs -- the Junior (Grade 6-9) program will run from 6:30 p.m. to 7:30 p.m. Monday, Wednesday and Friday, Girls Only open age program from 7:30 p.m. to 8:30 p.m. and Senior (Grade 9-12) from 8:30 p.m. to 9:30 p.m.
A number of Moose Jaw Minor Hockey AA and A teams have also expressed interest in team workouts on Tuesday and Thursday, meaning it might not take very long before things are exceptionally busy at the new facility.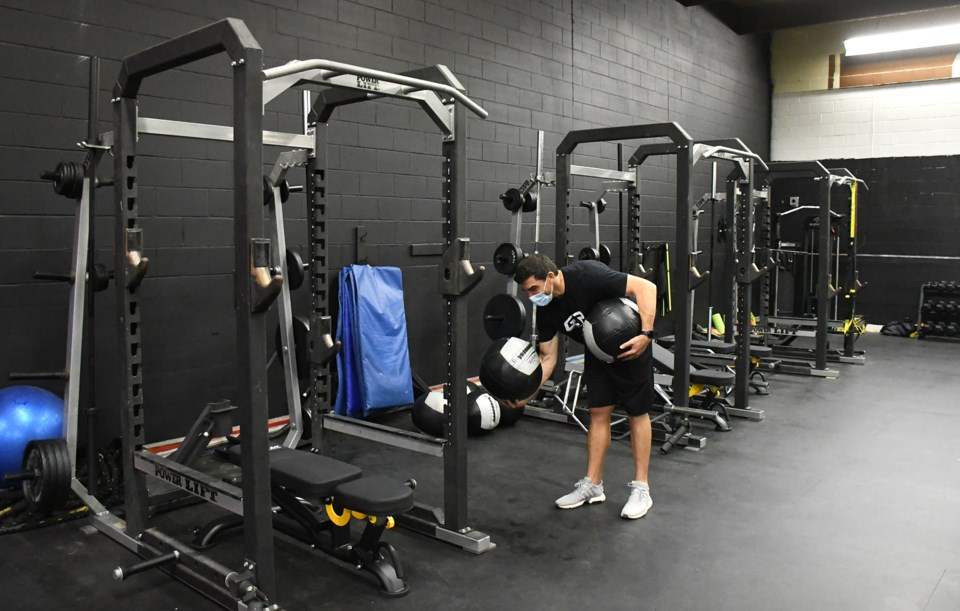 Gottselig plans to keep class sizes in the 10- to 12-athlete range for the regular programs, making the best use of the 1,800 square feet they currently have on hand. The training focus will also take a more sport-specific direction compared to some facilities, with the goal of building a strong physical base to expand on.
"That's why this facility makes so much sense for us," Gottselig said. "We're not boot-camp group-fitness type training, we're definitely athlete-focussed and focussed on the major movements that will assist kids in the sports they're playing. As they develop and start to specialize, if they want to focus on something rotational like baseball, we'll work on that, but initially with the younger kids it's about getting those basic power movements in that they can apply to different sports."
Gottselig himself will bring his 16 years of experience in the fitness industry as one of the main coaches and will be joined by University of Regina Cougars strength and conditioning coach and former Peacock Tornadoes standout Cam Ross as one of the trainers..
"So we're really looking forward to getting going and seeing what we can do to help these kids improve and get stronger," Gottselig said.
To sign on with GAP and for more information, be sure to visit their website at www.gaptraining.ca or send an e-mail to admin@gaptraining.ca.