Golden Mobility & Rehab, formerly operating as Easy Care Living Centre in Moose Jaw, joins a network of 44 locations operated by Canada's leading provider of mobility & accessibility solutions – Motion.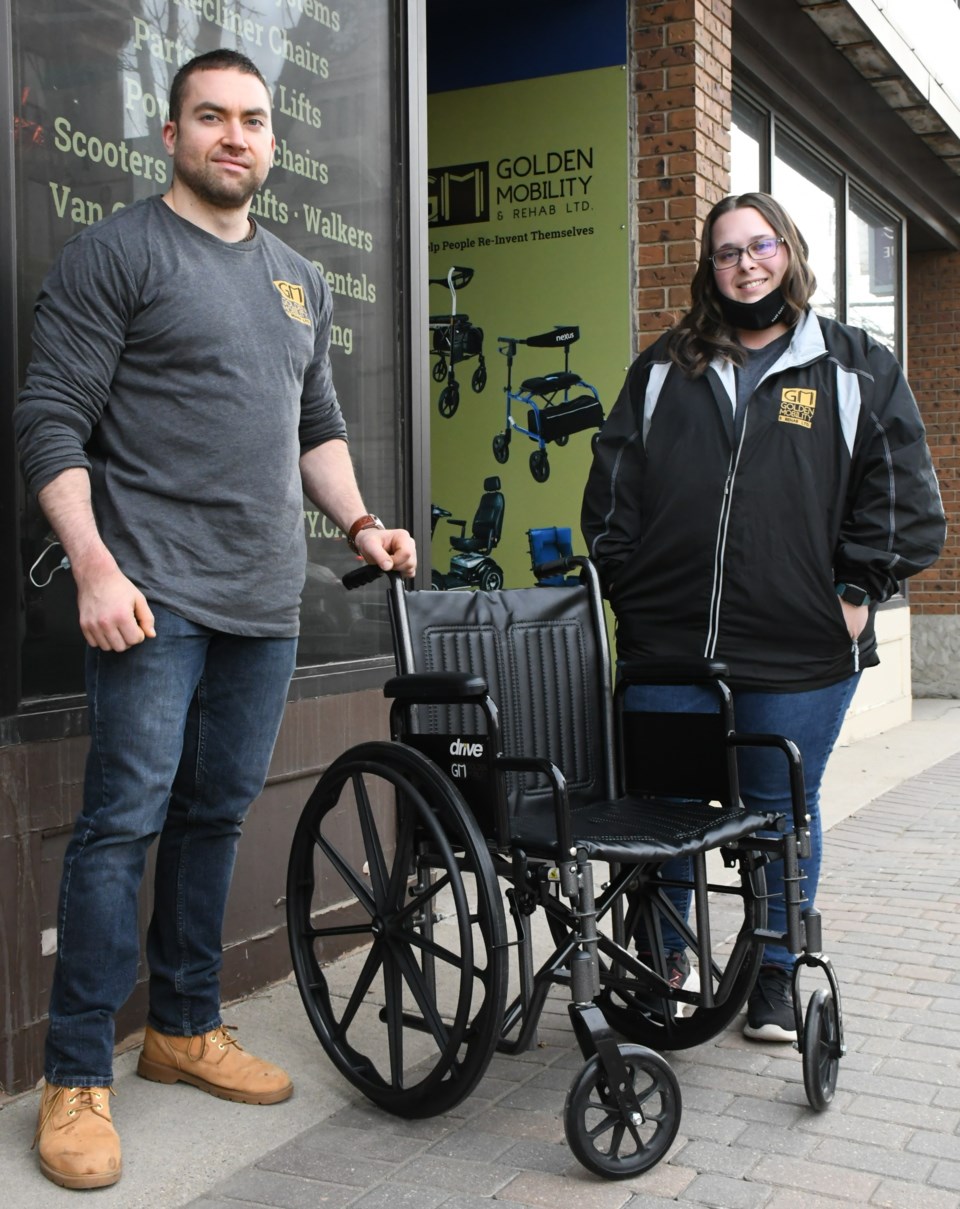 Operating as Easy Care Living Centre in Moose Jaw until July 2021, Motion-Golden Mobility & Rehab is Saskatchewan's largest mobility and home accessibility equipment provider, with 6 locations across the province – including Prince Albert, Moose Jaw, Regina, Saskatoon – Cleveland Ave., Saskatoon – Faithfull Ave., and Yorkton. Motion-Golden Mobility & Rehab is located in the heart of downtown Moose Jaw, SK and is an approved vendor of SGI, WCB, DVA and the Kinsmen. Their products include life-changing equipment such as wheelchairs, walkers, mobility scooters, stairlifts, ceiling lifts, and bathroom and bedroom safety items for clients of all ages.
Whether a client is being fitted for equipment for the first time, is in need of an equipment repair or rental, or is looking to upgrade their solution, Motion – Golden Mobility & Rehab's knowledgeable experts are ready to deliver with the utmost of care and respect.
Golden Mobility & Rehab was integrated with Motion in September 2021. "For more than 31 years, Golden Mobility & Rehab has been dedicated to helping people maintain their mobility and improve their independence, values that truly align with Motion's mission to make life accessible for everyone," shared Aaron Andre, former owner of Golden Mobility & Rehab and now Regional Director, Saskatchewan; who works closely with former Easy Care Living Centre owner Greg Moore to ensure the unique needs of Moose Jaw residents are being met with the business's sales and service offering. "We're excited to be joining Motion to gain access to the national infrastructure, expertise, and resources that the company can provide in support of enhancing customer service for our valued clients."
Canadian-owned and operated, Motion is Canada's leading provider of comprehensive and customized mobility and home accessibility solutions for a wide variety of clients from children to elderly adults. Serving communities in Alberta, BC, Manitoba, Ontario and Saskatchewan for more than 35 years, it is Motion's mission to improve the lives of our clients every day with solutions that are delivered professionally, consistently and with integrity.
Motion – Golden Mobility & Rehab is located at 319 Main St N, Moose Jaw, SK, S6H 0W2 and can be reached at (306) 691-0550 and moosejaw@motioncares.ca. To learn more about Motion, and its locations across Saskatchewan, visit www.motioncares.ca.