Tommy Gun's Original Barbershop is bringing the ultimate grooming experience to Moose Jaw.
The popular 1930s Chicago-style barbershop opens on March 15, 2023, bringing its signature retro-feel grooming experience and hassle-free, laid-back environment that leaves its customers looking and feeling great to its new location on Thatcher Drive.
"With so many loyal guests from Moose Jaw that frequent Tommy Gun's in the neighbouring towns, we sought to bring the barbershop Moose Jaw residents want to their local town," says North American Vice President of Development Malcolm Wilson.
"We can't wait to open and support the Moose Jaw community with our ultimate barbershop experience."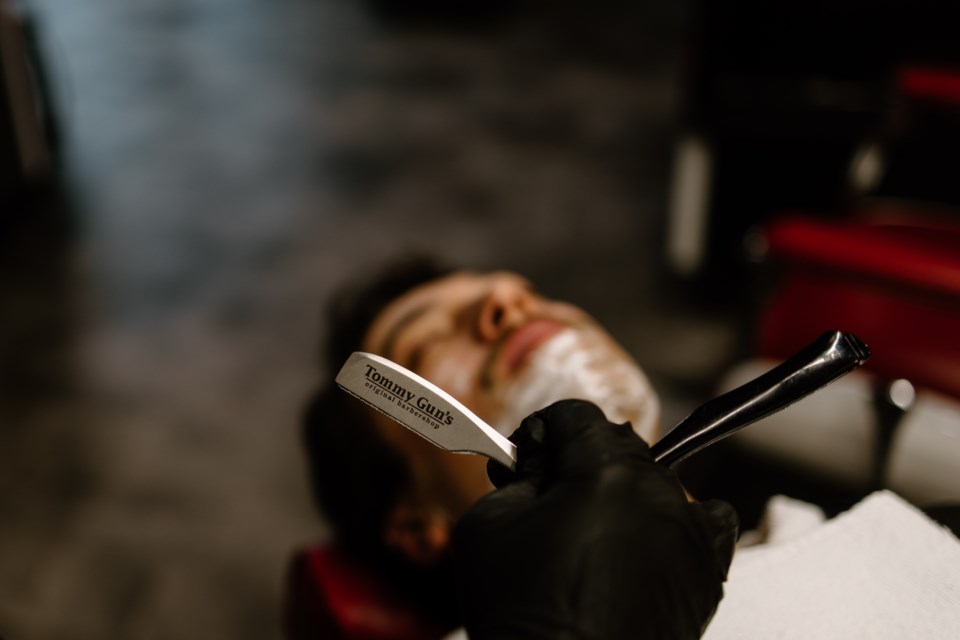 Tommy Gun's roots in Saskatchewan go deep. Its founder, Ken Fisher, is from Macklin, and its managing partner, Keena Fisher, is from North Battleford.
Saskatchewan is one of its most popular markets and the barbershop is excited to be able to bring a local experience to Moose Jaw residents.
What sets Tommy Gun's Barbershop apart is its unique concept paired with ultimate comfort and convenience.
"We re-introduced the barbershop experience and made it relevant for today's guests," Wilson says.
Tommy Gun's Original Barbershop is a modern barbershop for guests to kick back, look their best and have an experience like no other. With custom red classic barber chairs, digital self check-in, an exclusive waiting lounge, free beverages, two minute scalp massage, TVs in every mirror and hot towel finish for every guest, every time, the experience is relaxed, luxurious and affordable.
They know everyone is busy, which is why Tommy Gun's makes it easy to get a haircut.
The barbershop focuses on service, convenience and high tech extras. They've matched up the retro feel with a hassle-free, laid back environment and five-star service standards.
While the décor is reminiscent of 1930's Chicago or New York with a retro barbershop feel, the amenities are high-tech.
For the ultimate convenience, Tommy Gun's designed a state-of-the-art queuing system. It's an easy to use check-in terminal that enters your name in the queue for service and is displayed on a 60-inch flat screen TV. This also shows wait times depending on the number of customers at that time present.
At check-in, guests are given timing options for notification via SMS text messages to alert you when you are nearing the top of the queue. This gives guests the flexibility to either stay at the barbershop or come back when their grooming specialist is available.
"One of our pillars here at Tommy Gun's is convenience. You can check in for a service when you're ready for a service. Tommy Gun's is designed as a first-come, first-serve business in accordance with the demands of guests and their busy lives," Wilson says.
"You don't have to rush home from work or be worried about how you can book a service after school."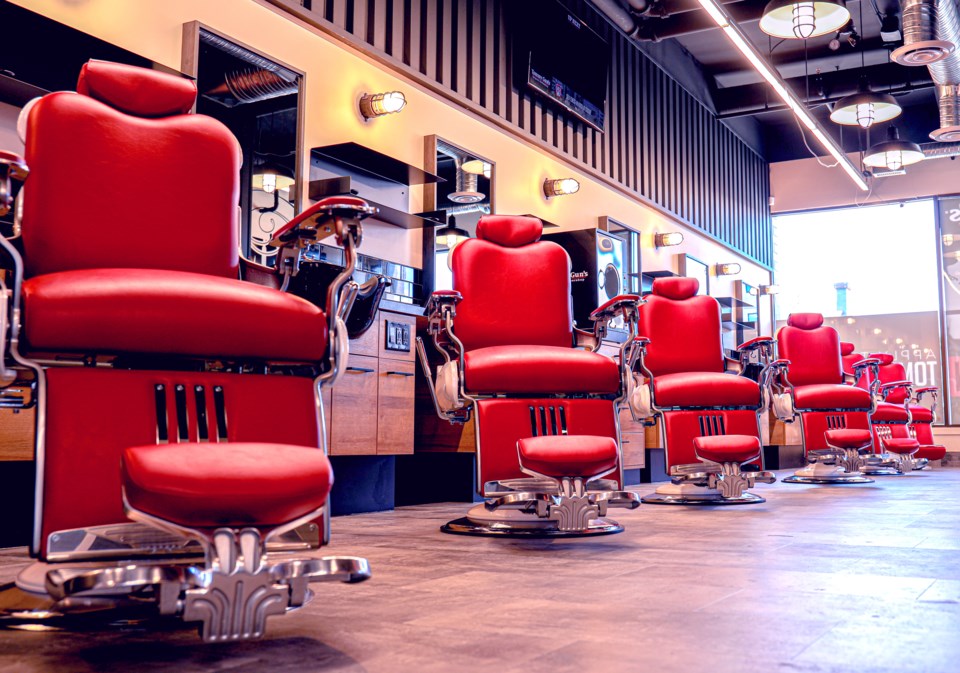 The new Moose Jaw location will be open 7 days a week with extended hours of operation.
The fun and relaxed atmosphere is also great for kids and Tommy Gun's offers a range of different haircut services for its young guests, including kids cuts for children 11 and younger and youth cuts for ages 12 to 15. Not to mention the in-mirror televisions will help entertain younger children during their haircuts.
Tommy Gun's is proud to have its shops locally owned and operated. Rick and Corey Meroniuk are coming on as the Moose Jaw business owners.
"As a family run business, having a brother and sister as business owners is a formula for success," Wilson says.
"They are passionate about the grooming sector and have considerable business experience opening other franchisees in the Saskatchewan market which makes them the right partners for Tommy Gun's."
To learn more and check-in today, visit ca.tommyguns.com.