Now that we are finally seeing warmer temperatures, we are also seeing the signs of spring. When we see the spring flowering bulbs emerge and give the first colour to our gardens, it is time to think about ensuring we can enjoy the colours of nature right through until fall. It's time to think about planting those more tender bulbs – the summer flowering selections that are not hardy enough to survive our winter.
Generally, summer flowering bulbs prefer to be grown in full sun and well-drained soil. They originate in sub-tropical or tropical regions so are used to warmth and humidity. They are not winter hardy and need to be lifted prior to the fall temperatures dropping substantially.
It is these bulbs that are often the "wow" points of our gardens. Who can ignore the tantalizing tropical scent of acidanthera, the wondrous colour of the begonias in the shady parts, or the majestic stature of the gladiolus? If you are not yet growing some of these less hardy bulbs, then maybe this is the year to begin.
Acidanthera are exotic members of the iris family. They have a delicious scent that will waft over your outdoor areas if planted close. They are white (perfect for night gardens), grow about 24 inches high with a white star-shaped bloom with a centre of deep purple. They are naturally found in semi-alpine conditions in Ethiopia so do not need a really rich soil. Plant them about 3 inches deep with about 5 inches between bulbs.
Begonias are gorgeous in the shady areas of the garden. They come in a range of colours from reds to pinks, yellows and whites and even a number of purples and apricots. The pendulous types are great in hanging baskets while the uprights are good in beds or containers. Plant in partial to full shade and be sure you do not plant them too deeply as they are a shallow-rooted plant.
Caladiums are a showy plant that will give any landscape a tropical flair. They are actually grown for their large colourful leaves. They come in multi-colours with swirls and splashes of red, green, white and pink. Plant them in the shade and even bring them in as a house plant as summer wanes.
Canna lilies are beautiful everywhere. Their bloom colours range from white to orange, yellow, pink red and even bi-colour. They are native to the West Indies and South America so are considered not hardy. They are superb summer bloomers with not only a great bloom but often have coloured and textured leaves. Do not plant these plants in windy areas as the foliage will be damaged. Some species can grow up to 10 feet in height but can also be as small as 2 feet. Plant in full sun and remove spent flowers to encourage more bloom.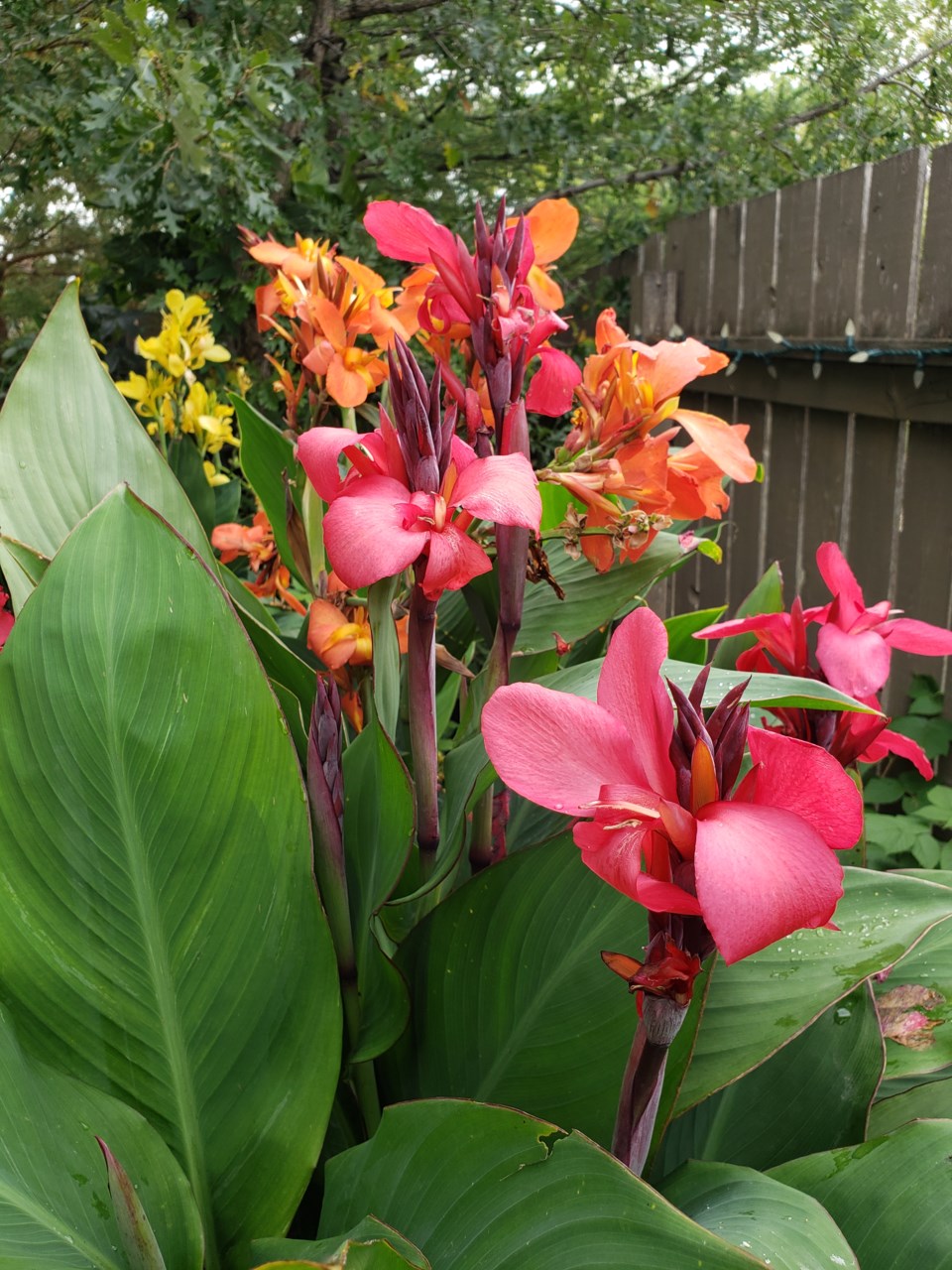 Dahlias are from Mexico and are easily one of the top selling summer flowering bulbs. There are literally hundreds of selections to choose from with all the colours of the rainbow. Many gardeners will pot up their dahlias a good six weeks prior to going outside to ensure the longest, loveliest period of bloom. They are long blooming so can be planted in borders, beds or containers and even make a great cut-flower. Just a word of caution – once you begin to grow dahlias you might get addicted to trying them all!
Gladiolus are another very popular summer bulb as they come in almost all colours. They are a superb cut flower and can be grown easily in beds or borders. They often need some support due to their height.
Make this summer the year you make your garden a bit more exotic by growing at least a couple summer flowering bulbs.
Hanbidge is the Lead Horticulturist with Orchid Horticulture. Find us at www.orchidhort.com; by email at info@orchidhort.com; on Facebook @orchidhort and on Instagram at #orchidhort. Tune into GROW Live on our Facebook page or check out the Youtube channel GROW.