There is a growing trend of people who want to grow at least some of the food they consume. There is a huge spin off to this trend as if we access a more local food supply chain this will in turn help to make our world a more sustainable place to live. Governments, businesses and societies together with the United Nations are in the process of achieving the objectives of the Sustainable Development Agenda by 2030. This universal, inclusive and indivisible agenda calls for action to end poverty, protect the planet and improve the lives and prospects of everyone, everywhere.
One of the goals of this agenda is to end hunger, achieve food security and improved nutrition and promote sustainable agriculture. As spring is just around the corner, it might just be the perfect time to make an individual effort thinking about what you could grow this spring and if there is anyone you can take along on your journey. Remember, that it is not necessary to have a large space or expensive equipment in order to achieve your goal.
For all of us growing our own fruits and vegetables has many advantages. We have close access to fresh and local food that is raised in most cases without any pesticides and tastes insanely good! It is also true that fruits and vegetables that were grown decades ago were richer in vitamins and minerals, than most of what we consume today. This disturbing trend is due in part to soil depletion, as modern, intensive cropping has stripped increasing amounts of nutrient from the soil which in turn produces less nutrient rich food. In a smaller garden, that is tended and cherished by a home gardener, produce tastes better than that which is produced more quickly in a large grow operation.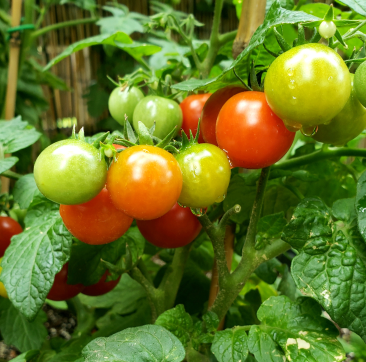 Plants also offer us a host of health benefits, bringing fibre, vitamins and minerals into our diets. What they also offer us is other compounds that prevent a number of life threatening diseases which cannot be substituted with dietary supplements. So…as spring is just around the corner, let's address what we can plan to grow this growing season.
My suggestion is to be innovative in what you wish to grow. Some good ideas include a variety of types of lettuce. They germinate quite quickly and can be harvested before too long, ensuring that you and those who are close to you can enjoy fresh home grown lettuce rather quickly. Other ideas will depend on your palette but arugula, corn salad, greens like amaranth, atriplex, beet, chard, choho, claytonia, cress, mibuna, mustard and kale are all fun to grow and great to eat!
Hippocrates proclaimed almost 2500 years ago: "Let food be thy medicine and medicine be thy food." We love the idea that food can be the answer to our health and that if we eat nutritious food, we will not need medicine or supplements. How fitting that our medical professionals also concur that if we heap our plates with fresh fruits and vegetables, we will be closer to optimum health. May your garden be a plentiful provider!
Watch for the next series of articles devoted to growing good, healthy food in containers, on balconies and some fruit trees and shrubs that grow well in our climate.

Hanbidge is the Lead Horticulturist with Orchid Horticulture. Find us at www.orchidhort.com; by email at info@orchidhort.com; on Facebook @orchidhort and on Instagram at #orchidhort.
Tune into GROW Live on our Facebook page or check out the Youtube channel GROW.