Kevin Taylor, the former director of operations at Mosaic Place, can proceed to trial over his wrongful dismissal case after the chief justice of the Saskatchewan Court of Appeal recently ruled in his favour.
Taylor was the operations director for the Moose Jaw Downtown and Soccer/Field House Facilities (DFFH) Inc. from June 2011 — he started with the city in 1991 — until the venue terminated him without notice in June 2013. He then proceeded legally with a statement of claim in September 2013, arguing he had been wrongfully dismissed.
From here, Taylor's case against DFFH began to drag out, which eventually prompted the former employee and his lawyer to approach the Saskatchewan Court of Appeal for a decision about moving forward.
Chief Justice C.J.S. Richards heard the appeal in December 2020 and, on Sept. 13, 2021, issued his ruling that favoured Taylor. Two other justices concurred with Richards' written report.
Richards laid out the timeline starting from September 2013.
Timeline of events
Through his lawyer, Timothy Stodalka, Taylor issued a statement of claim alleging DFFH dismissed him without compensation instead of giving reasonable notice of dismissal. In response, in December 2013, Mosaic Place filed its statement of defence and alleged it terminated Taylor with just cause and did not need to pay him.
The courts ordered mandatory mediation in January 2014, which the parties completed. Then, for the next five years, interactions slowed to a crawl — there was no action for 16 months at one point.
In November 2019, Mosaic Place filed an amended notice of application asking the court to strike Taylor's statement of claim since prosecution had not happened and some claims allegedly contained opinion evidence. This amended notice relied on an affidavit that "city employee" Jim Puffalt swore that month.
Taylor then filed a response to DFFH's notice of objection.
In 2019, Mosaic Place successfully applied to a Queen's Bench Chambers judge to dismiss the claim for lack of prosecution. Taylor then went to the Court of Appeal, arguing the Chambers judge made errors in her consideration of DFFH's application and that the order dismissing his action should be set aside.
Court of Appeal decision
Justice Richards reviewed Taylor's main concerns and responded to each in his ruling.
"I conclude … that this appeal should be allowed. The Chambers judge correctly concluded that the delay in issue here was both inordinate and inexcusable," Richards wrote. "However, she made some errors of principle in assessing whether it is in the interests of justice that Mr. Taylor's claim should nonetheless proceed to trial.
"When those errors are corrected and this matter re-examined, the balance tips in favour of permitting the claim to proceed."
An inordinate delay
Taylor contended that if the courts properly considered Mosaic Place's actions, the delay in moving forward the litigation cannot be excessive, Richards said. For example, Taylor emphasized that his counsel sent DFFH an email on April 2, 2017, asking for a reply to the undertakings.
However, the venue did not reply until November 2019, which meant Mosaic Place breached its obligation to provide answers to undertakings "within a reasonable time."
"In this case, the statement of claim was issued on Sept. 23, 2013. Some six years elapsed between that date and the date when the application to strike (the statement of claim) … was filed," said Richards.
This was a straightforward wrongful dismissal action until the duelling applications were filed, so the delay was inordinate, he continued. Moreover, the delay was longer than other wrongful dismissal cases that Queen's Bench has heard.
"I am not persuaded that the Chambers judge erred in concluding that the delay in issue here was inordinate," said Richards, while the delay was not excusable either.

Proceeding with the action
The Chambers judge looked at five factors in determining whether this matter should proceed, including prejudice to Mosaic Place if the matter went to trial, the length of the delay, the stage of the litigation, the context for the delay, public interest in the case, and reasons for the delay.
Richards reviewed the Chambers' judge's decisions and commented on whether she was correct or had erred in principle.
The Chambers judge noted that Puffalt confirmed that DFFH had been dissolved, that Spectra Venue Management Services was responsible for operating the venue, and that he had no knowledge of Taylor's employment at Mosaic Place even though he had administered the litigation.
Mosaic Place would face some prejudice if the matter went to trial, but it did not demonstrate that such prejudice would be significant or consequential, said Richards. Thus, this factor "weighs only marginally" against allowing the claim to go to trial.
Mosaic Place did not argue with the Chambers judge's conclusion that, if other considerations favour the case going to trial, the delay should not prevent that from happening, Richards added. Thus, he did not assign any weight to this issue.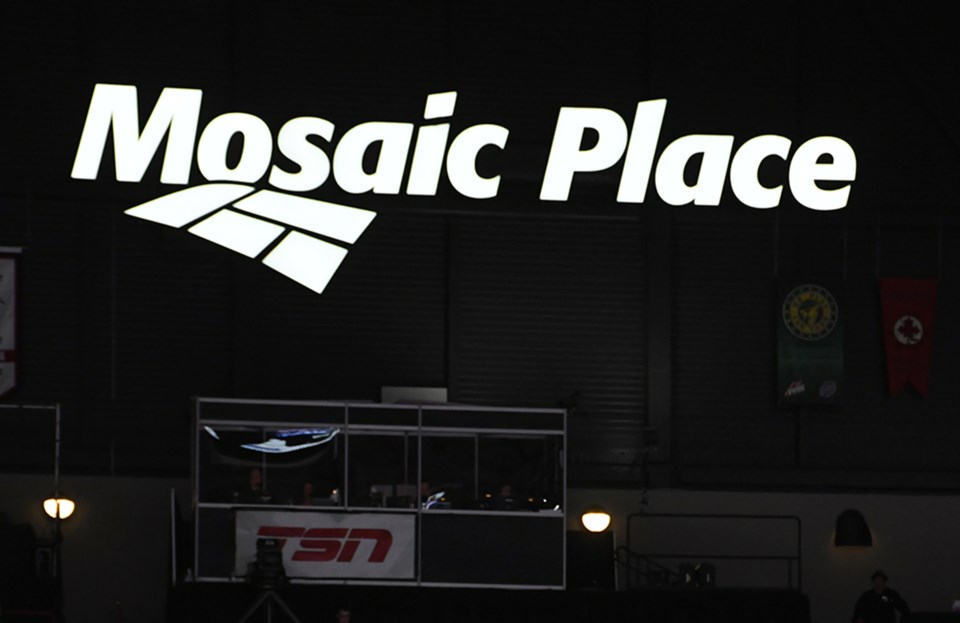 The litigation is well advanced, the pleadings have closed, mandatory mediation has occurred, affidavits of documents have been produced, questioning has occurred, and replies to undertakings have been completed, he continued.
"Thus, overall, the 'stage of litigation' factor weighs heavily in favour of allowing the proceedings to continue even though the summary judgment application may rest on somewhat less secure ground than Mr. Taylor suggests," Richards added.
Meanwhile, Mosaic Place repeatedly pressed Taylor for progress in 2014 and early 2015, while he let matters sit for two long periods, the justice continued. However, the venue was prepared to let the file stay neutral and ignore its obligations to provide replies.
"In the end, this consideration weighs only somewhat against allowing Mr. Taylor's claim to move forward," added Richards.
The only reason Taylor offered for the delay is his lawyer failed to act on his instructions to move matters forward. However, given the "very thin explanation" Taylor offered, "this factor cuts against this matter going to trial," said Richards.
As for the public interest, Richards didn't think this issue carried any weight.
Justice's conclusion
"Overall, although this matter is not entirely clear cut, I conclude that it is in the interests of justice that Mr. Taylor's claim should be allowed to proceed to trial," Richards concluded. "The stage of the proceedings consideration, including very significantly Mosaic Place's engagement on the summary judgment application, is what ultimately tips the balance in that direction."
Taylor's appeal must be allowed and he is entitled to costs "in the usual way," the justice added.
Spectra has not indicated whether it will appeal the decision to the Supreme Court of Canada.