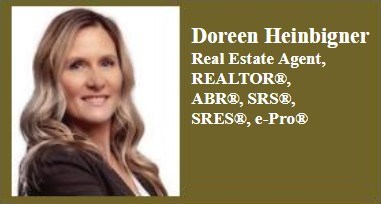 Sewer lines tend to be "out of sight, out of mind" until there's an inspection or sewer backup.
As a real estate agent, I can tell you that we are seeing more and more sewer inspections as part of a buyer's full home inspection prior to purchasing a home.
There is good reason for this. Many sewer lines are made of a cardboard/tar derivative also known as "Orangeburg pipe." You owe it to yourself to be familiar with this unique form of sewer pipe because it could be a ticking time bomb beneath your feet.
What is Orangeburg Pipe?
It's a type of home sewer pipe used in many properties built from 1945 to 1972. Also known as "no-corrode" pipe, Orangeburg is a type of bituminized fibre pipe made from a mixture of hot pitch and wood pulp. It was intended to last 50 years, however we are seeing failures after just 30 years of use. If you soak paper (even tar paper) with water for long enough, it will eventually deform. Combined with the pressure from the soil above the pipe, it's not surprising these pipes began to fail so quickly.
In contrast to piping made from cast iron or clay, Orangeburg pipes absorb moisture and become distorted, oftentimes in an ovular shape, under pressure.
Layers of this material are also subject to bubbling up and closing the pipe off. Often described by plumbing professionals as nothing more than a "coal tar-impregnated toilet paper tube," it's something of a miracle that many Orangeburg pipes have lasted as long as they have.
Homeowners who do not inspect and measure the deterioration of their Orangeburg systems may be faced with large-scale replacements and severe damage in time. If ignored, they could result in an extremely messy and extremely expensive sewer line collapse. When the deterioration of these pipelines begin, property owners may notice the service and efficiency of their home's sewer system change, and this is the sewage system starting to fail.
First and foremost, if you're buying a home that was built before 1980, have your real estate agent ask for a professional sewer inspection to ensure that there's not Orangeburg piping (if there is, you will want to negotiate the replacement estimate from your offer.) Some home owners may have "service interruption insurance" which will cover the majority of the cost of a collapsed sewer line. GET THIS INSURANCE, IT'S CHEAP! The cost to replace a sewer line can be upwards of $10,000.
Homeowners of properties with Orangeburg pipelines may begin to notice poor pipe flow, decreasing efficiency over time. By knowing common signs and indicators of deterioration, homeowners can detect pipe damage earlier and avoid major, costly renovations. Here are a few:
Frequent or persistent blockages
Decreased flows and water pressure
Indentations and dampness on lawns
Lush grass concentrations
Frequent toilet back-ups
Foul sewer odours inside the home
If you notice any of these indicators of Orangeburg pipe failure, it may be time to call a professional plumbing expert in your community to assess damages.
The views and opinions expressed in this article are those of the author, and do not necessarily reflect the position of this publication.