For the better part of the last four decades or so, it wasn't too difficult to track down Bob Calvert during the winter months in Moose Jaw.
Odds are you'd find him at one of the local hockey rinks, watching son Jeff play goal or grandsons Atley and Rowan put puck-after-puck in the net. Standing along the glass in the old Civic Centre, or in a seat in the northeast corner of Mosaic Place.
His dedication to his family and love of the sport might have meant many a cold night in rinks all over western Canada, but chat with Bob about any of it, and you could tell it all meant the world to him.
And it showed.
Countless hours of volunteer work with the Moose Jaw Warriors and in the community in general, on top of his 50-plus year career as a leader with various media organizations, saw to it Bob's legacy is one that will not soon be forgotten.
Moose Jaw lost Robert 'Bob' Gerald Calvert on Wednesday, Dec. 22 after a long battle with cancer. He was 74 years old.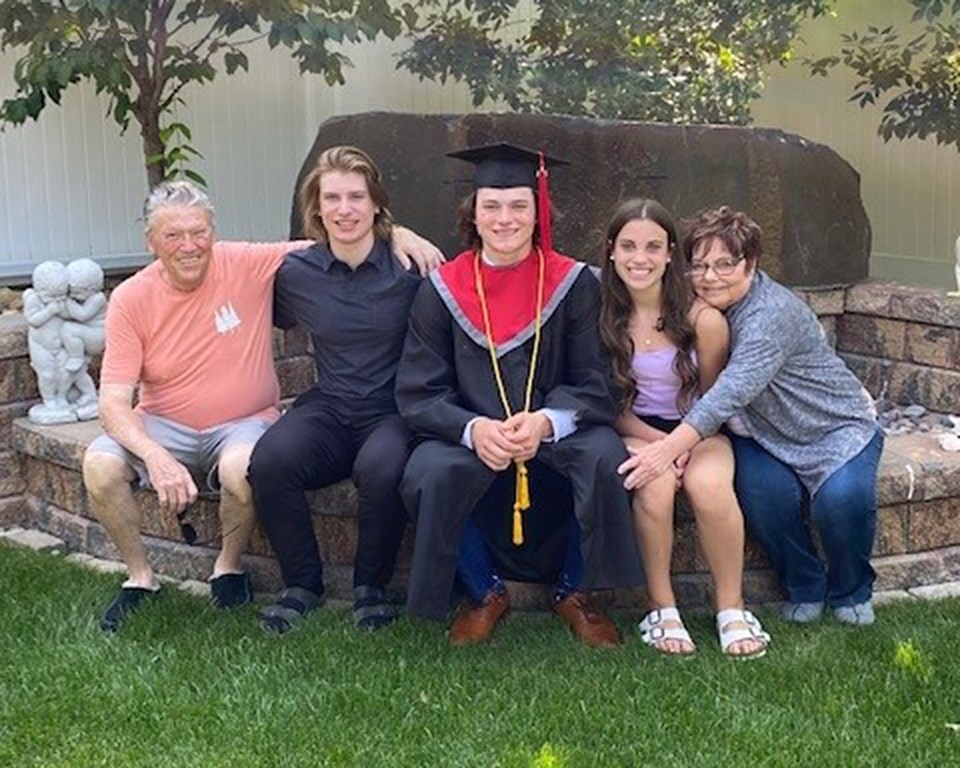 Bob Calvert joins grandsons Rowan and Atley, granddaughter Lilah and wife Jackie for a photo at Atley's graduation from Prairie Hockey Academy.
Shortly after his family announced his passing, messages began to flood social media offering condolences and expressing just how much Bob meant to the community.
"We've had a lot of messages and calls from people, and I haven't gone online a bunch to see but I hear there's quite a bit and we really appreciate it," said Jeff Calvert on Friday afternoon. "I'm happy that he meant that much to other people because he meant that much to all of us."
In addition to his time working for a host of high-profile media organizations -- including Glacier Media and the Moose Jaw Express in recent years -- Bob was well known for his support of the Warriors. And not just as a fan.
A member of the team's board of directors for decades, Bob had a major hand in the growth of the franchise into the high mid-market club it has become today. Name a major venture the team has undertaken since its inception, and odds are he had a hand in its development.
"I was lucky enough to get to know Bob before his board days, and he was always very passionate about the club about how the club presented itself in the community and what it stood for," said Warriors president Chad Taylor. "That at the end of the day, it competed and our players and our team had all the benefits that the bigger teams had, even though our budgets weren't the same."
And once a good idea came to the forefront, Bob wasn't about to let it fall by the wayside.
"There was a good reason he had nickname 'Badger'," Taylor said with a chuckle. "If he wanted something or to get his point across, he was adamant. So he was a great board member in that regard. He was tough, he was tough on myself as the chairman, he was tough on our board members, but at the end of the day his heart was in the right spot. He had so much passion for the club and it showed in everything he did for the team."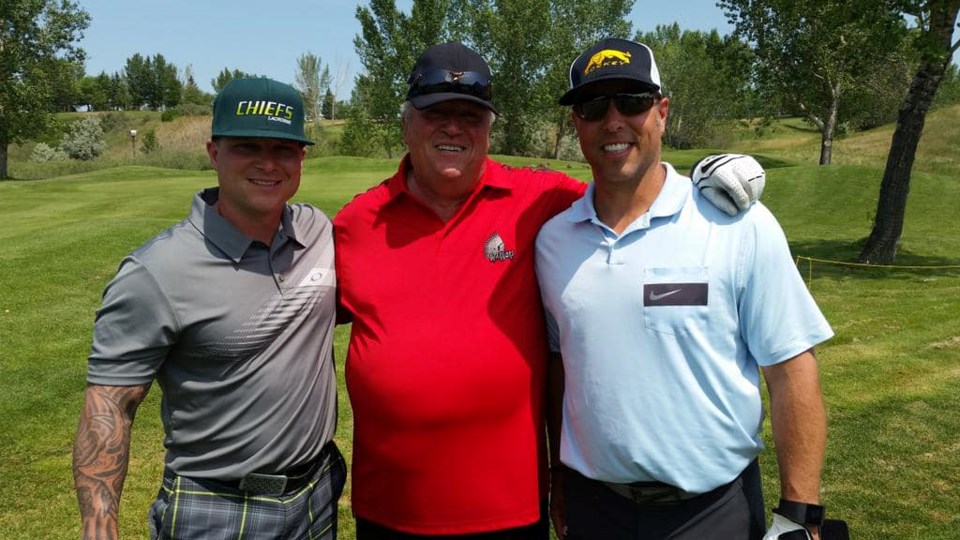 That includes the development of Mosaic Place, the 4,400-seat jewel of a major-junior arena located in downtown Moose Jaw. Bob spent countless hours fundraising for the project in addition to spending time on planning that would lead to financial windfalls in the future.
"Bob was very instrumental going into the building," Taylor said. "He was in charge of the suites and how they were going to be laid out and getting them filled. And he was a huge contributor helping out on the fundraising side of the building and for the club on the club side… I mean, Bob was Bob, he was anywhere you needed him to be."
Part of that stemmed from just how much Bob cared for Moose Jaw in general -- even to the point that he made it his business to be a part of the community as much as he could.
"Yeah, he loved it," Jeff said of his dad's dedication to the city. "He was a huge proponent of local, everything local. He didn't like having to go somewhere else to get something, he enjoyed buzzing around town and seeing people. He put the most miles on a car I've ever seen… he was always driving around visiting people that he dealt with on a day-to-day basis."
Bob was also an avid golfer -- with two holes-in-one to his credit -- and served as a board member with the Hillcrest Golf Club over the years. He and wife Jackie -- to whom he was married for 52 years -- even took the occasional winter break to head down to Florida for a time, taking advantage of the year-round courses in the Sunshine State.
In more recent years, Bob has had an extra reason to hit the rink. Oldest grandson Atley, 18 has been a member of the Warriors the past three seasons, while Rowan, 16, is a member of the AAA Warriors and a Saskatoon Blades prospect who scored his first WHL goal on Dec. 27.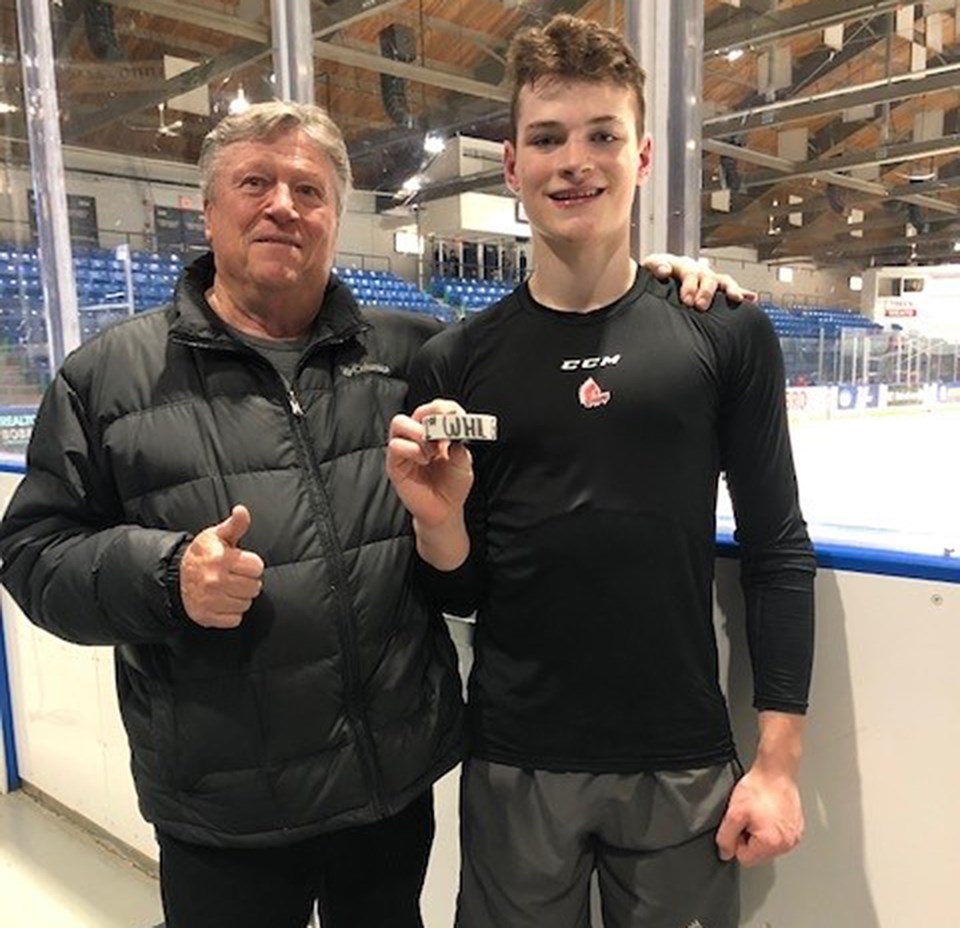 "He loved watching them play," Jeff said. "And then there was (Jeff's daughter Lilah's) dance stuff and (sister Robin's) dance stuff and their shows and he'd go to all of those, too. They just weren't as often as hockey where we have 60, 70 games a year, but he loved watching them and he was just as proud of them."
One thing that's for certain is Bob Calvert will be missed in Moose Jaw, both for his volunteer work and efforts to simply make the city a better place.
"He just basically worked until he couldn't work anymore," Jeff said. "And in the industry that he loved and in the town that he loved."
Taylor felt much the same way.
"Bob will be missed from an organization side but as a person as well," he said. "We loved seeing the passion he had for the game and for the team. He cared about the club and the community and he's going to be missed."