Because Isaac Newton said so. Newton is the Dude who discovered Gravity – well, codified gravity. In reality, since Neanderthal times, people knew if you dropped something it fell down, not up. (Some conspiracy folk may believe things 'fall up' but they don't.) Newton explained why stuff fell down and gave human-kind the formula and logic behind Gravity. Newton's stuff still confuses the heck out of me, but space scientists use it all the time.
Isaac made the Internet Important when, in 1675, he wrote to his buddy and fellow genius Robert Hooke saying, "If I have seen further it is by standing on the shoulders of giants."
A VERY BIG DEAL!!!!!
What old Isaac was saying is, "This discovery leads to that discovery and that discovery leads to …". You get the picture. New ideas do not spring forth in a vacuum.
Along with all the crap and nonsense on the Internet, it is the greatest place to share academic and scientific discoveries that are often found in Google Scholar or similar sites. For example, a Scientist writes a research paper on a topic – the Abstract (summary) is posted on the Internet for other Scientists to read and incorporate in their research.
You pose the right Internet search question; things get sorted and boom, there you are. If you are a famer curious about a plant disease, you pose a question and read the research. I've often read research from Korea, New Zealand, Italy and Sweden on one narrow topic.
Yesterday I researched the intricacies of the 1930s Menasco Pirate airplane engine.
When you watch the YouTube video on how to build a raised garden bed, you are doing what Newton said, building on the ideas of others. (Pun intended)
Like Newton said, "If I have seen further it is by standing on the shoulders of giants."
Who Invented the Internet?
Glad you asked. It was Tim Berners-Lee. He took ideas and built on them.
Tim Berners-Lee was born in Britain in 1955. His parents were 'into' computers. He graduated from university in 1976 and went to work as a Software Designer.
Later he moved to Switzerland and went to work at CERN (European Organization for Nuclear Research). While there, he designed Hypertext to be used to link "on-line" information across different computers. It just grew and grew.
Encyclopedia Britannica writes, "His goal was to provide researchers with the ability to share their results, techniques, and practices without having to exchange emails constantly."
Isaac Newton would be happy!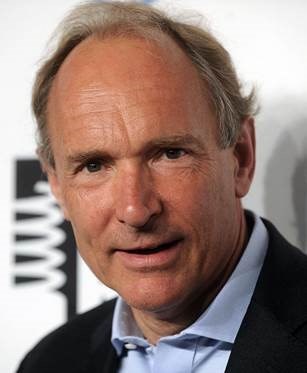 The views and opinions expressed in this article are those of the author, and do not necessarily reflect the position of this publication.