Canadian Press Story
"Ottawa, July 18, 1945 (CP)
"Canada's anti-U-boat fleet was honoured today when Navy Minister Macdonald presented medals and 18 mentions in despatches. No citations were given.
"The decorated men served with a group of Canadian ships that trailed a German submarine, blew it to the surface, sank it with shellfire and then took a number of prisoners. The British destroyer Icarus aided in the action.
"The veteran Canadian corvette Chilliwack, which played the major role in the fight, had the largest representation-six names-in the list. Her commanding officer, Lt-Cmdr. C. R. Coughlin, Montreal and Ottawa, won the Distinguished Service Cross, while Chief Engine Room Artificer, Arthur Longbottom, of 204 Lillooet Street West, Moose Jaw, Saskatchewan, and Signalman J. R. Starr, Winnipeg, win Distinguished Service Medals.
"Arthur Longbottom, Moose Jaw C.E.R.A., Royal Canadian Navy was awarded the Distinguished Service Medal for his role in the sinking of Germany U-Boat U-744."
"Distinguished Service Medal (DSM)
"The medal is awarded to Chief Petty Officers, Petty Officers and non-commissioned members of the Navy (or Army and Air Force personnel of equal rank serving with the fleet) who show themselves to the fore in action, and set an example of bravery and resource under fire, but without performing acts of such pre-eminent bravery as would render them eligible to receive the Conspicuous Gallantry Medal." From Veterans Affairs Canada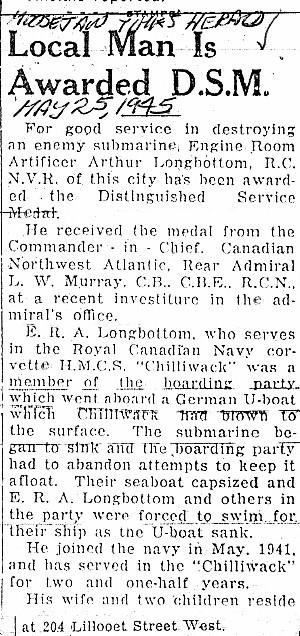 Meet the Boarding Party from the corvette H.M.C.S. CHILLIWACK.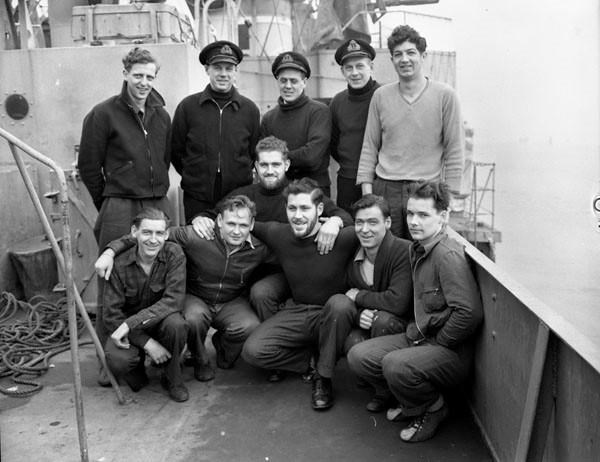 The photo is said to have been taken in England but it was probably taken in Londonderry, the end point of Convoy Duty.
"DSM's were given to Signalman Starr, Petty Officer Edward Badger of Toronto, Chief ERA A. Long­bottom, Moose Jaw; AB F.D. Craig of Kam­sack, Saskatchewan."
A 'Chief Engine Room Artificer' is sometimes referred to as 'Chief Engineer' and is in command of the Engine Room.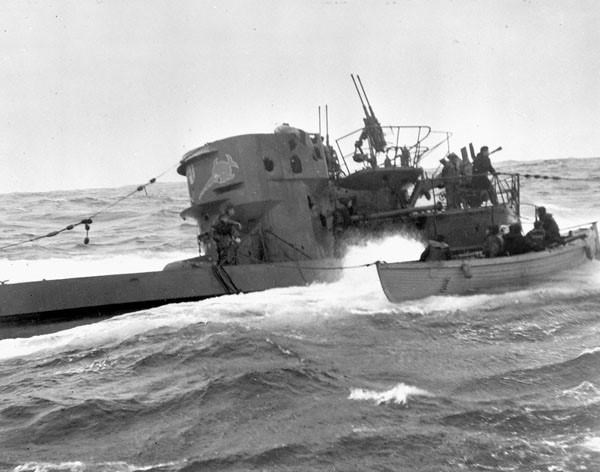 The sinking of German U-Boat U-744
(Special Note: I found no information for Arthur Longbottom after the War. Do you have any?)