"This is the most rides we will have in the last 15 years," George Fowler general manager of the Moose Jaw Exhibition told MJ Independent Monday afternoon.
The Moose Jaw Exhibition Grounds are a bees nest of humming as the final preparations for the 2022 Moose Jaw Hometown Fair are underway.
"Everything looks good all of the rides are here now. They are not all completely set up but they are busy setting up the rides," Fowler said.
The final number of rides for this week's June 23rd - June 26th Moose Jaw Hometown Fair is not yet known but after a two year hiatus - due to restrictions surrounding the COVID 19 pandemic - the local fair is going all out this year in terms of the Midway and entertainment.
"The final number of rides is not known but it is going to be more rides than we ever had," Fowler said.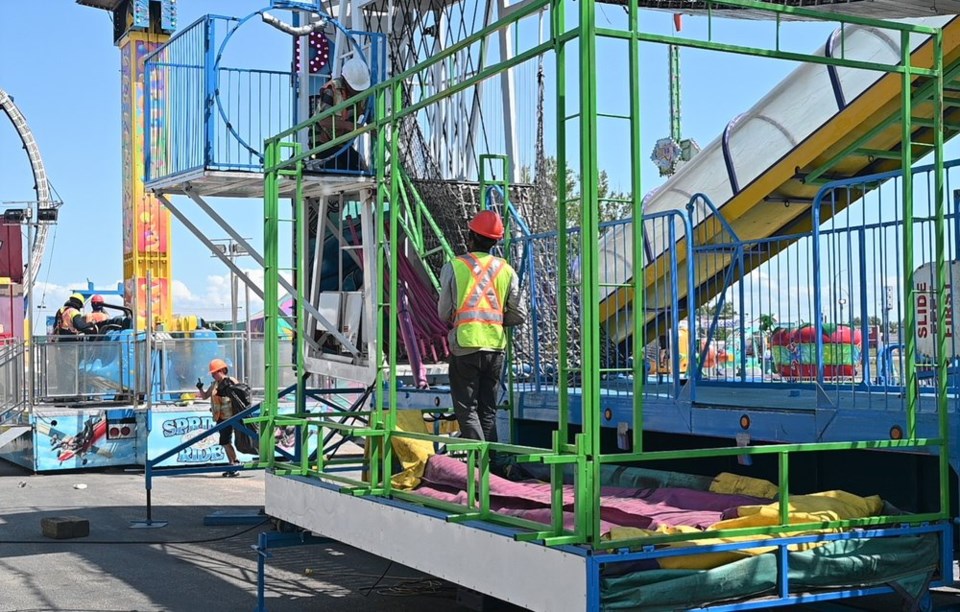 For the last week approximately ten rides were setup at the Moose Jaw Exhibition Grounds (250 Thatcher Drive East) that Midway provider West Coast Amusements did not use at a show in Regina.
"They brought some rides here that they did not use elsewhere and set them all up. But they hauled the other rides in this morning or during the night and they are setting them up right now," he said.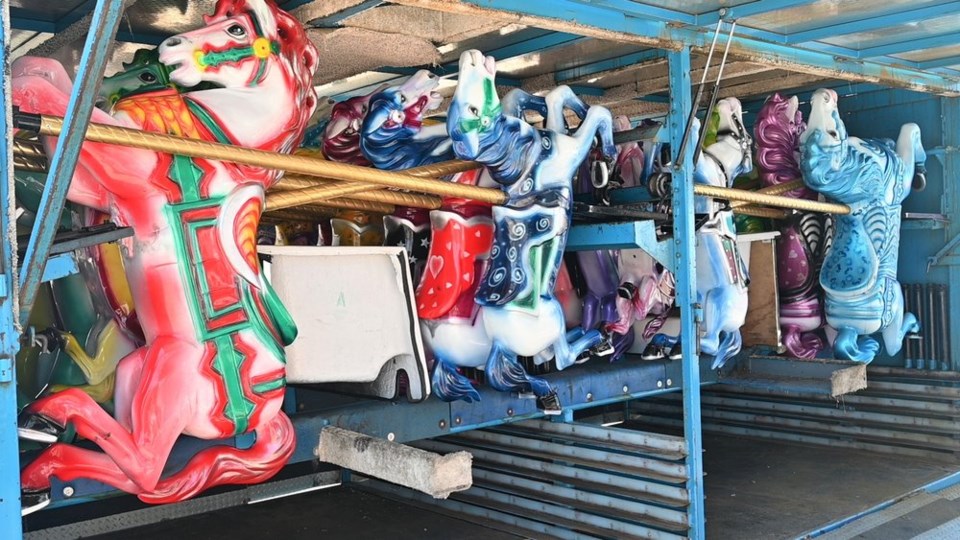 On the entertainment side the RCMP Musical Ride is back, after years of being absent, as the feature entertainment at the Hometown Fair. The RCMP Musical Ride is free to watch with gate admission or an early bird wristband purchase.
There is plenty of other free entertainment at the Moose Jaw Hometown Fair.
The $45 early bird wrist bands - include gate admission as well as unlimited rides - are available at the Moose Jaw Exhibition office on the Fair Grounds (250 Thatcher Drive East) until Wednesday afternoon at 5 pm.
After that if you want to purchase unlimited rides the wristband costs $50 plus gate admission.
Only single day entry and ride bracelets are available this year as the Midway contractor, West Coast Amusements, have discontinued the multi-day passes.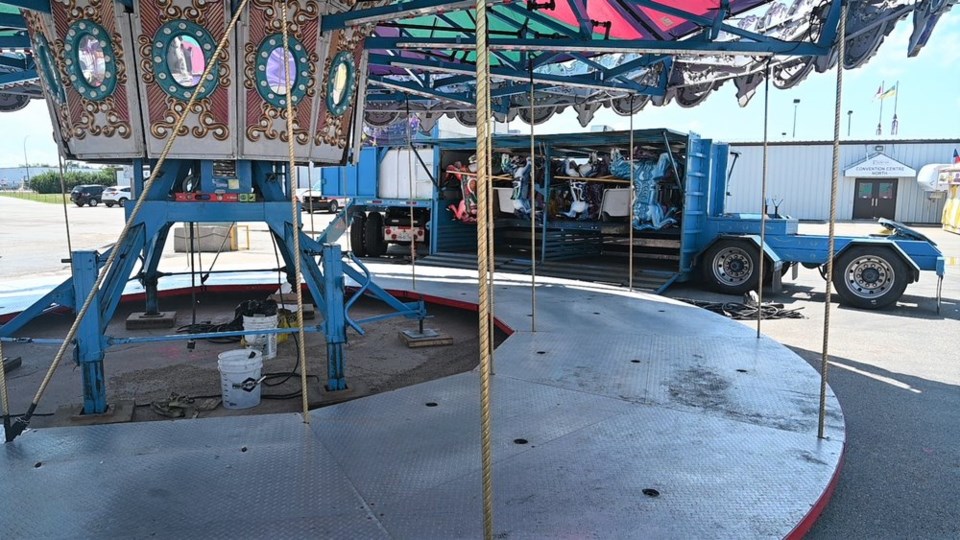 Asked how hectic the Exhibition Grounds were Fowler said it was "not bad."
"It's not bad everybody has got their job and know what they are doing so it is going well."
When MJ Independent spent 20 minutes on the Grounds taking pictures the area was a beehive of activity with some rides being setup, other rides setup and getting there final polishing and everywhere else workers were busy scrubbing and pressure cleaning.
One West Coast Amusement employee remarked "everything needs to be super clean nobody wants to eat where it is dirty."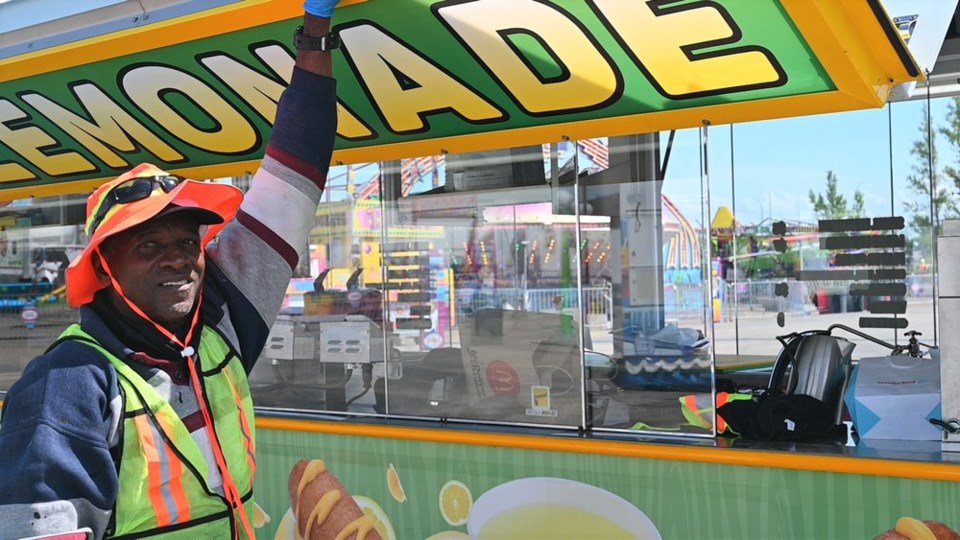 Fowler said so far the weather looks good for the four days the Hometown Fair runs. The last time the fair was held - in 2019 - there was rain and the Friday Midway was a literal washout.
According to Environment Canada's latest weather forecast Thursday - Sunday look like perfect Hometown Fair Weather.
The forecast is (as of writing this article) calling for Thursday sunny and a high of 30, Friday a mix of sun and clouds and 20C, Saturday a mix of sun and clouds high of 20C and Sunday sunny high of 23C.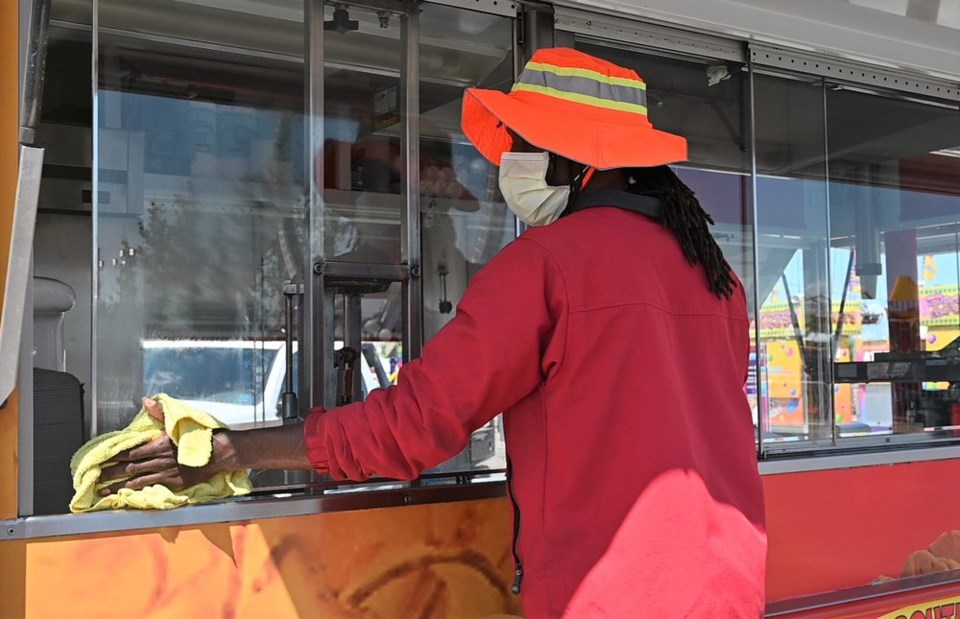 The Environment Canada weather forecast is so far calling for perfect weather for the parade on Wednesday of sunny and 27C.
The Moose Jaw Hometown Fair parade goes this Wednesday evening at 7 pm on Main Street North from Saskatchewan Street down to Manitoba Street.
The theme this year is A Salute To Your Heroes.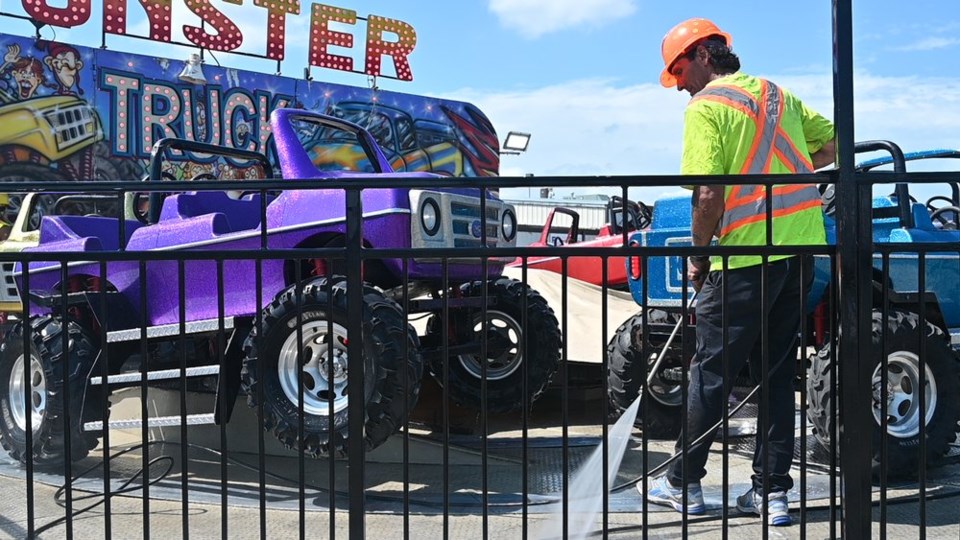 "Everything is going fine and we are looking forward to a good show. There is going to be a lot of Midway rides and food and lots of entertainment. It should be a good show," Fowler said.